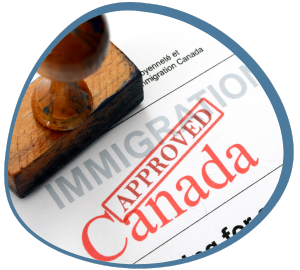 How To Know If You Qualify For Canada Immigration?
📋 How to Determine If You Are Eligible for Canada
Assessing your eligibility for Canada immigration involves several key steps. Follow this step-by-step process to determine if you qualify:
Remember, eligibility requirements and criteria can change over time, so it is essential to refer to official government sources and stay updated with the latest information provided by Immigration, Refugees and Citizenship Canada (IRCC).
By researching and assessing your qualifications against the eligibility requirements, you can gain a clearer understanding of whether you are eligible for Canadian immigration.
➕ BONUS! Two Ways to Immigrate to Canada
Do It Yourself Immigration
If you are considering immigrating to Canada, you have the option of pursuing the process independently. While this approach requires more effort and research on your part, it can be a cost-effective way to navigate the immigration system. Here are some key points to consider:
Research Canadian Immigration Programs
Take the time to explore the various Canadian immigration programs available, such as Express Entry, Provincial Nominee Programs (PNPs), and Family Sponsorship.

Understand the eligibility criteria and requirements for each program to determine which one aligns with your qualifications and goals.
Gather Required Documentation
Identify and collect the necessary documents required for your immigration application, such as identification, education credentials, work experience records, language proficiency test results, and police clearance certificates.

Ensure that all documents are accurate, up-to-date, and meet the specified requirements of the immigration program you are applying to.
Complete Application Forms
Thoroughly read and understand the instructions provided with the application forms.

Complete all sections of the forms accurately, providing truthful and detailed information.

Double-check your forms for any errors or omissions before submitting them.
Submit Application and Pay Fees
Submit your completed application forms, along with the required supporting documents, to the appropriate immigration authorities.

Pay the applicable fees associated with your immigration application, ensuring that the payment method and amount are in accordance with the specified guidelines.
Immigration with Assistance (RCICs, Lawyers, Private Agency)
Alternatively, you may choose to seek professional assistance to navigate the Canadian immigration process. Here are some options to consider when seeking assistance:
Registered Canadian Immigration Consultants (RCICs)
Immigration Lawyers
Private Immigration Agencies
Registered Canadian Immigration Consultants (RCICs)
RCICs are professionals authorized by the Immigration Consultants of Canada Regulatory Council (ICCRC) to provide immigration advice and services.

Engaging an RCIC can be beneficial as they possess in-depth knowledge of Canadian immigration laws and regulations.

They can guide you through the application process, assist with document preparation, and represent you before the immigration authorities.
Immigration Lawyers
Private Immigration Agencies
Note: When seeking professional assistance, it is essential to verify the credentials and credibility of the individuals or agencies you choose to work with. Always check their licenses, credentials, and reputation before engaging their services.