Immigrate Through Express Entry:
Fast Online PR Processing
The Express Entry system is Canada's most efficient and popular method for obtaining permanent residence for skilled workers. Every year, approximately 110,000 newcomers are accepted through this program in Canada.
Eligible individuals are enrolled in a pool where they are ranked against each other based on their human capital elements such as education, age, work experience, language proficiency, and more. Individuals with the highest rankings are invited to apply for permanent residency through scheduled draws.
Express Entry Program Requirements
The program evaluates applications using a points-based methodology. The key objective of this approach is to find candidates who have the best likelihood of success after migrating to Canada. The point's measurement has a maximum score of 1200 and assesses you and your partner (if any) on the following criteria:
Age

Most advanced level of schooling

Linguistic abilities

Work experience in Canada

Additional job expertise

Transferability of abilities

Other considerations
As the Canadian government has given out proper guidelines regarding the requirements to be met if one wants a work permit, they have laws that ensure this is implemented.   The penalty for working without a work permit could be in the form of a monetary sum that has to be submitted or by serving time in jail. This may also lead to a temporary or permanent ban on one's entry into the country. Likewise, there are also punishments set for Canadian employers that hire foreign nationals without a work permit.
You can start working while waiting for your work permit to get approved as long as you have some documentation as proof that shows that your permit is in processing. There are no limitations on the number of times you can extend your work permit as long as one is able to fulfill the eligibility criteria to do so.
The best thing about Express Entry is that it is entirely online. This means that you can complete your entire application from the comfort of your own home. Furthermore, processing times for Express Entry applications are typically much shorter than other immigration programs. In most cases, you can hope to receive a decision on your application within six months or less.
How To Apply For Permanent Residence?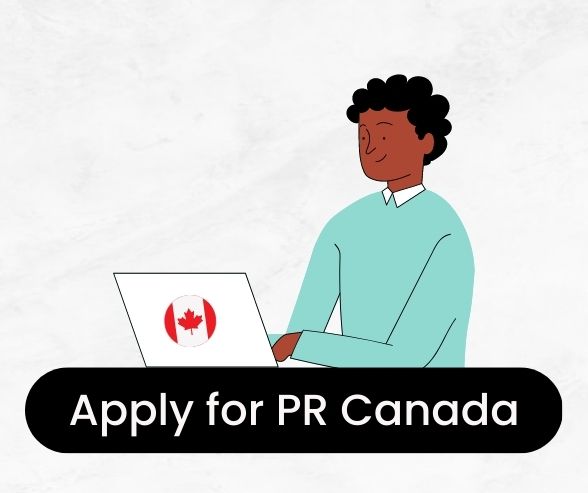 If you are interested in immigrating to Canada through the Express Entry system, you will need to create an online profile and provide information about yourself, including:
your skills,

work experience,

language ability,

education.
Your profile will then be assessed as per Canada's economic needs, and you will be given a score based on the criteria. If you pass with a good or required score, you can be eligible to apply for permanent residency.
If you are invited to apply for permanent residence via Express Entry, you will need to:
Pay required fees

Submit supporting documents
Once your application is received, it will be processed by the Canada Immigration officials. If your application is approved, you will be issued a permanent resident visa and will be able to immigrate to Canada.
How To Make Express Entry Profile Online?
Express Entry is the fastest and most popular option for immigrants wanting to relocate to Canada. Express Entry serves as a middleman between applicants and the federal government, arranging and organizing submissions for people who seek to immigrate to Canada and obtain permanent resident status.
To develop an online express entry profile, you must follow the following procedures:
Compile All Of Your Documentation
If you want to immigrate through Canada's this system, the initial step is to compile all of your documentation. This includes your:
birth certificate

passport

language test results

education credentials assessment (if applicable)

work experience documentation

any other relevant supporting documents
Make sure to prepare these documents and have high-quality copies of them.
Now that you know what Express Entry is and how it works, it's time to start building your profile. Your profile is your application to the Express Entry pool, as we mentioned before. It's where you'll enter all of your information, including your work experience, education, language skills, and more.
Here's a step-by-step guide on how to build your Express Entry profile:
Go to the Express Entry website and create an account. You'll be asked to provide primary personal details, such as your name, birth date, address, and contact information.


Once you've created your account, you'll be taken to the profile builder. Here, you'll enter all of your information, including your work experience, education, language skills, etc.


Double-check all information. Pro tip: it's much safer to do this with professional guidance of immigration experts rather than alone. 
That's all there is to building your profile! The entire process can be done from start to finish in just a few hours so that you can get started on your Canada immigration journey within one day.
Your profile will be included in a selection pool with other applicants once you complete it. You will be given a Comprehensive Ranking System (CRS) rating. If you're satisfied with your CRS score, you can submit your profile to the Express Entry pool. You'll need to give some additional information at this stage, incorporating your passport number and expiry date.
Once you've submitted your profile, you'll be entered into the Express Entry pool and given a place in line. You'll be able to see your place in the pool and the current cut-off score.
If you're invited to apply for permanent residence, you'll be given 60 days to submit your entire application. Once your application is received, it will be processed within six months or less.
If there are ways to increase your CRS score, use them. You can accomplish this by raising your linguistic test scores, finishing a higher-level school, earning more job experience, or receiving a job offer in Canada. The better your CRS score, the more likely you will receive your ITA!
How Much Does The Express Entry Program Cost?
The cost of applying for Express Entry depends on the specific program you are applying for.
For example, applying for the Federal Skilled Worker Program is CAD 550, while the cost of applying for the Federal Skilled Trades Program is CAD 330.
Additionally, you will need to pay a processing fee of CAD 490 when you submit your online application.
If you are successfully invited to apply for permanent residence, you will need to pay a right of permanent residence fee of CAD 490.
Overall, the total cost of applying for and obtaining permanent residence through Canada Express Entry can range from CAD 1,370 to CAD 2,040.
Of course, these are just the government fees associated with Express Entry.
You will also need to factor in the cost of things like a medical exam, language testing, and any legal fees you may incur. Additionally, if you plan to hire a professional to help with your application, you must factor in those costs.
As with any significant financial decision, it is always good to seek professional advice to ensure that you make the best decision for your specific situation.
Advantages Of The Express Entry System
The Express Entry system makes it easier for skilled workers to immigrate to Canada. The system allows eligible candidates to submit their profiles into a central pool, from which the Canadian government selects them based on their skills and qualifications.
The main advantage of the Express Entry system is that it speeds up the process of immigrating to Canada. Candidates selected from the pool are asked to apply for permanent residence and can expect to receive an answer within six months. This is much faster than the traditional immigration process, often taking several years.
Another advantage of Express Entry is that it gives candidates more control over their applications. In the traditional process, candidates must wait to be selected by the government before submitting their applications. With Express Entry, candidates can submit their profiles at any time and will be chosen based on the information they provide.
Finally, Express Entry makes it easier for employers to hire foreign workers. Candidates selected from the pool are given a list of qualified employers to contact about job opportunities. This makes it simpler and faster for employers to find workers with their skills.
How Can You Become A Perfect Applicant for Express Entry?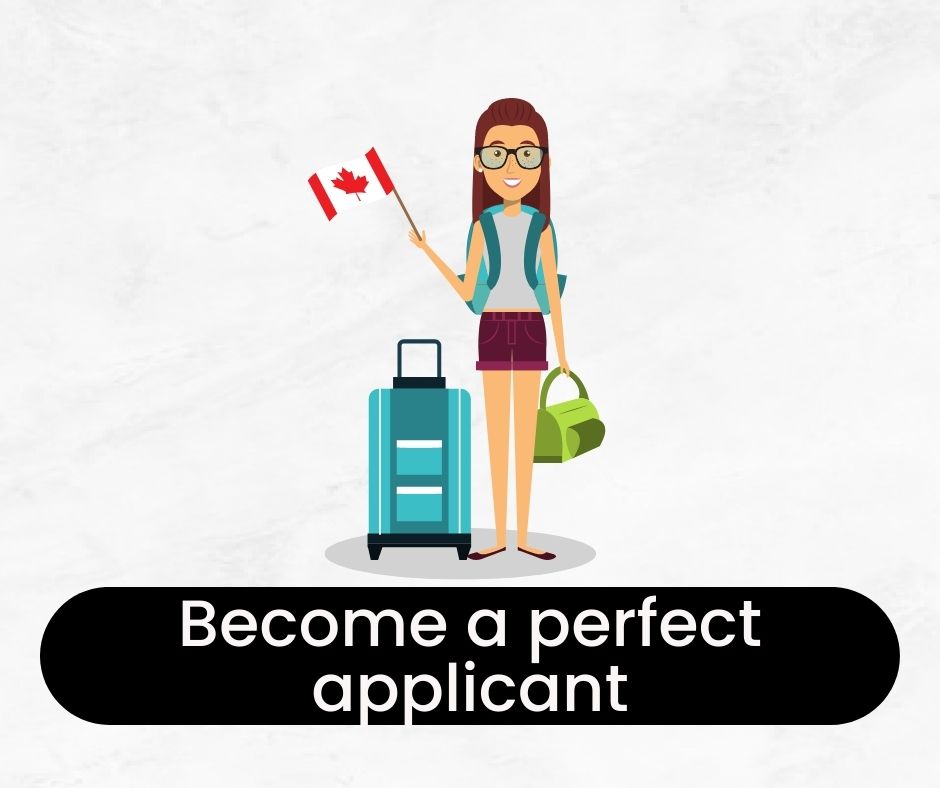 If you're looking to go to Canada via the Express Entry program, there are specific characteristics that will make you a perfect candidate. Here's what you need to know.
First and foremost, you need to have a strong employment background. Canada is looking for people who will contribute to the economy and fill labour shortages. This means having skills and experience in an in-demand occupation.
You'll also need to demonstrate your English or French language ability. Canada has two official languages, and you'll need to be proficient in one of them to be eligible for Express Entry.
Finally, you'll need to show that you have the education and training required for your chosen occupation. A Canadian degree or diploma is not always necessary, but you will need to have your foreign credentials assessed to make sure they are equivalent to Canadian standards.
If you have all of these characteristics, you should have no problem being accepted into the Express Entry program. Canada is looking for people just like you!