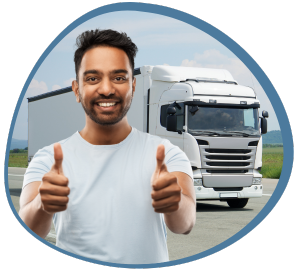 Guide to Truck Driver Jobs in Canada
Good news: Truck Drivers are in high demand in Canada!
Here's why Canada is the best place for truck drivers:
✔️ High Salaries
✔️ Stable In-Demand Profession
✔️ Strong Workers' Rights and Protection
✔️ Universal Healthcare System
✔️ High Standard of Living
What jobs are available, how much you can earn and how to apply for truck driving jobs in Canada? Discover in this full guide below!
💰 How much will you earn as a Canada truck driver?
The salary of a truck driver in Canada depends on various factors including skills and experience. Here are the major factors that contributes to a truck driver's salary.
💵 Wages
💵 Additional Payments
💵 Work Benefits
💵 Wages
The average salary for a truck driver in Canada is $47,049 per year. However, wages can range from as low as $39,598 to as high as $63,348 per year, depending on the job and experience.
With the right experience and certifications, truck drivers have the potential to earn more with opportunities for career advancement.
💵 Additional Payments
💵 Work Benefits
🚚Benefits of Being A Truck Driver in Canada
Canada offers many benefits to truck drivers, and that's why thousands of foreign drivers come to work in Canada every year! Let's take a closer look at some of the main benefits, as explained by the Canadian government. 
Truck drivers in Canada are entitled to paid vacation days. This means they can take time off work without worrying about losing income. 
Paid vacation days can be used to relax or take care of personal business, and they can also be used to pursue training opportunities or attend industry events. 
As a result, paid vacation days allow truck drivers to recharge and refresh their skills. 
In Canada, truck drivers have access to health insurance. This means they can receive medical coverage, including prescription drugs and dental care.
Health insurance is an important benefit for truck drivers because it helps them stay healthy and provides peace of mind in case of a medical emergency.
Short-Term And Long-Term Disability Coverage
Truck drivers in Canada are also entitled to short-term and long-term disability coverage. This provides financial support in case of an accident or illness that prevents them from working. Disability coverage helps truckers stay financially secure during difficult times.
Canada requires all employers, including those employing truck drivers, to deduct Canada Pension Plan (CPP) contributions and employment insurance (EI) premiums. 
Read more about CPP and EI on the official Canada government website. 
🚦 Skills and Qualifications: Types Of Driving Jobs in Canada
Every truck driver job in Canada is different and requires a variety of skills and qualifications. Depending on the job you apply for, you may need additional certifications or specializations. Here are some common types of truck driving jobs in Canada:
👷 How to get a Canada work permit as a truck driver?
In order to get truck driver jobs in Canada, there are a lot of paperwork that you must do. However, the most important of all is obtaining a Canadian work permit. 
Here's what you have to do:
You need to apply for the Temporary Foreign Worker Program and demonstrate that you have the necessary qualifications and skills needed for the job.
You must also provide proof of your valid Canadian driver's license.
Provide proof of working experiences and other relevant certifications.
🛑 Challenges Of Being A Truck Driver In Canada
There are many safety concerns, such as sharing the road with other vehicles and dealing with adverse weather conditions.
In addition, truck drivers may face tight deadlines, unexpected delays, and traffic jams that can add stress.
Truck drivers often have to work odd hours, with some shifts lasting up to 12 hours or more.
Being on the road for long periods of time can make it difficult to find time for rest and relaxation.
Truck driving can be a lonely profession. The job demands you to be on the road, making you miss special events and gatherings.
Long work hours can cause isolation from friends and family, making it difficult to stay connected and catch up.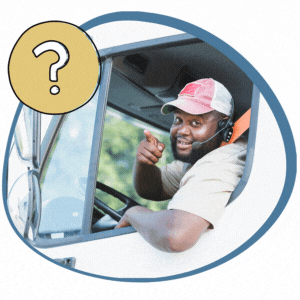 Is a career as a truck driver in Canada right for you?
While a truck driving career has its own challenges and is not a 100% perfect fit for everyone, many foreign workers agree that working as a truck driver in Canada is a great life-changing decision!
A career as a truck driver in Canada can be both rewarding and exciting. Working as a truck driver in Canada comes with tons of benefits. The pay is good, the country has great healthcare system, and the job can be very fulfilling overall!