Canada Business Immigration:
How to Start a Business in Canada
Type of Canada Business Immigration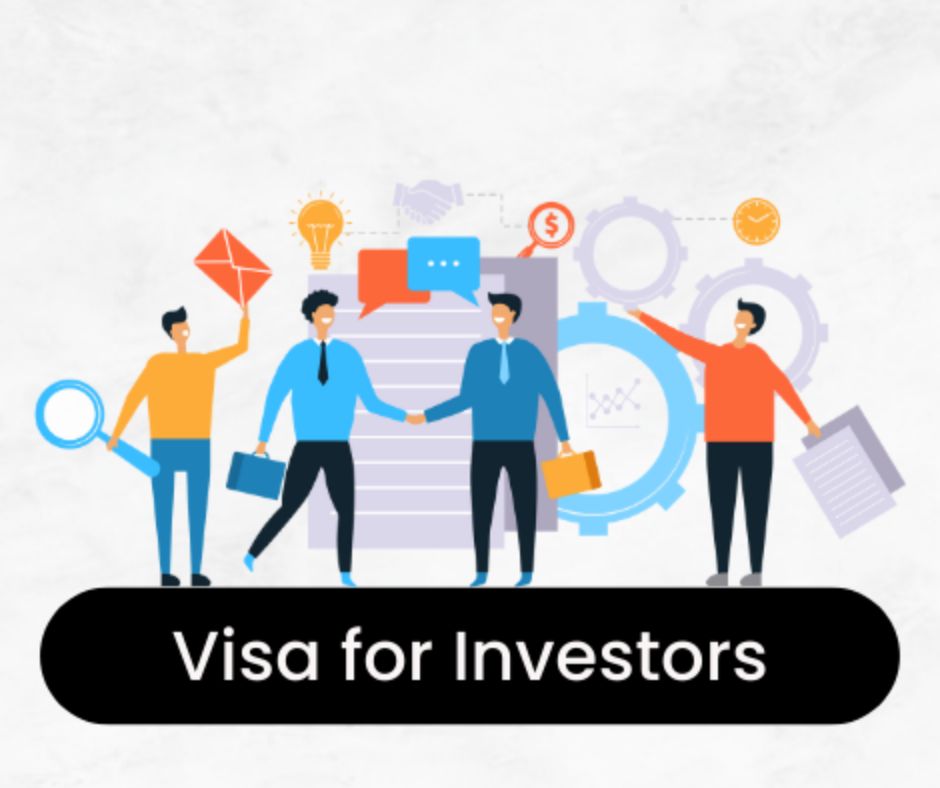 The Canadian investor visa program permits foreign nationals to obtain Canadian permanent residency or Canadian citizenship. In exchange, they must make certain investments in Canada. Citizenship, also called a golden passport or permanent residency is available through this scheme (golden visa).
This program attempts to persuade business professionals to invest something in Canada to boost employment and promote economic growth.
The Advantages of Investor Visas
The Canadian investor visa is more of a fast road to citizenship. In Canada, investors profit from the following factors and will be able to:
Live in a comfortable environment.

Receive healthcare and receive an education.

Live in Canada with their families.

Take advantage of foreign chances.

Take advantage of favorable investment policies.

Receive travel advantages that will allow them to go all over the world.
Requirements for Eligibility:
For getting a business visa in Canada, the business immigrant must have a qualified business.

With a CLB score of 3, they should be able to communicate in both French and English at an intermediate level. A note of support from the selected institution is required.
Visa for Entrepreneurs: Immigrate to Canada as an Entrepreneur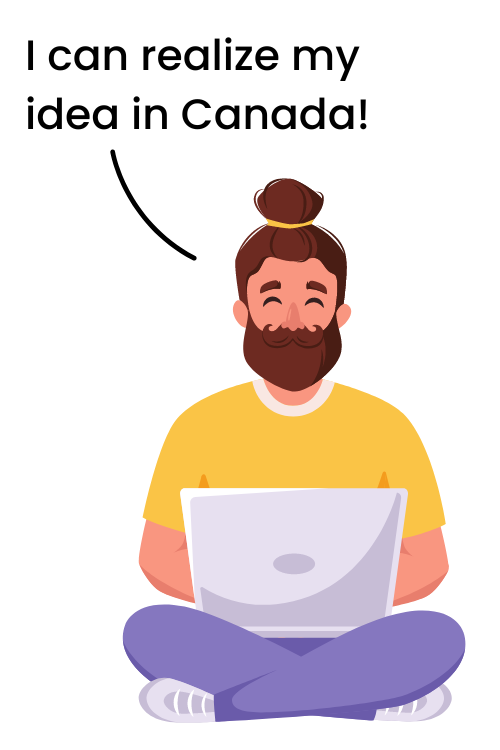 Canada is welcoming entrepreneurs from across the world who want to immigrate to Canada as an entrepreneur. The entrepreneur visa for Canada will aid in the province's economic growth. The entrepreneur program is a great place to start if you want to start your business in Canada and enhance the local economy.
Eligibility
Except for Quebec, applicants can choose a location anywhere in Canada

Applicants must have prior work and management experience in the field of business

Applicants' family members must be checked for medical or security grounds
Requirements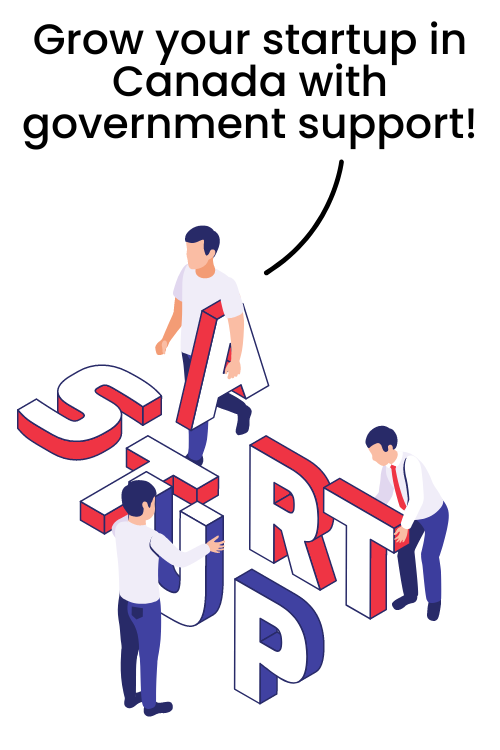 Immigrate to Canada through Startup Visa
The focus of this program is on creative entrepreneurs that will connect with authorized Canadian business investors, who will assist them in starting a new business.
Entrepreneurs in Canada can expand their businesses with the help of cash and expertise from certified private sector organizations in the country. Entrepreneurs and investors will be able to get a start-up visa with the assistance of these groups.
Unlike investor programs, the entrepreneur program requires no investment from the immigrant's cash to achieve the qualifying requirements. Instead, one or more approved organizations will provide the entrepreneurs with a minimum amount of venture funding or angel investment.
The start-up visa program is the best choice for foreigners who want to establish an innovative business in Canada, but don't have own financial resources for it. To process the application, the immigrant must fulfill specific requirements. It is a fast-track permanent resident status scheme for overseas entrepreneurs or investors. 
How can I apply for a Start-up Visa?
Suppose a foreign entrepreneur fits the Start-up Visa Program's qualifying standards. In that case, they must complete and fill out an application online or by mail.
The application requires extensive supporting paperwork proving the primary applicant's and accompanying family members' eligibility for immigration to Canada. Medical tests and police certifications are used to ensure that a candidate is neither medically nor criminally ineligible. Many candidates will be asked to produce biometrics and certified translations of papers not written in English or French.
Types of Startup Programs
are individuals who invest in small businesses. Angel investors are wealthy individuals who want to put their money into early-stage companies. They will provide capital and industry, and management experience.
Venture capital investments
are critical to assisting Canada's early, medium, and late-stage businesses. It's an essential component of the startup ecosystem.
Incubators for small businesses
Incubators are organizations that assist start-up firms and individual entrepreneurs to grow their businesses. It was created specifically to help young start-ups innovate and grow their businesses. 
Through this program, business incubators provide workspace, coaching, education, and accessibility to an investor for start-ups and sole proprietorships. 
They also offer a comprehensive variety of services, from management programs and office space to venture capital structuring and finance.
Self Employed Visa Programs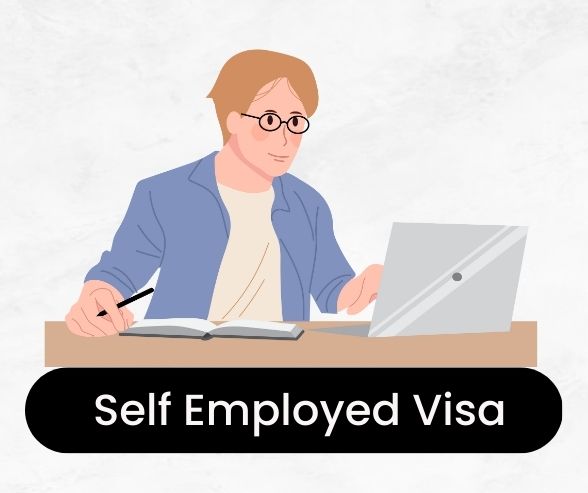 Anyone who makes a living via the independent pursuit of economic activity is considered self-employed. People from all over the world can come to work in Canada and stay permanently under this program.
They must contribute significantly to Canada's social, artistic, or athletic life. Candidates must prove that their work will make a substantial contribution to Canada's economy and cultural life.
Self-Employed Requirements
They must have at least two years of experience within the past five years.

In Canada, they should be self-employed.

They must fulfill the program's qualifying requirements.

They should also meet medical, security, and other conditions to be eligible for this program.
The selection criteria for this program will be based on experience, adaptability, age, education, and language.
Business PNP Visa Programs
Individuals might be nominated for PNP under this program if they meet specific criteria. Every provincial territory in Canada has different investment criteria.
If you're applying to a provincial program connected with Express Entry, a recommendation will get you 600 more CRS points. These extra points almost ensure an invitation to apply for permanent residency in Canada.
PNPs for individuals who do not have an Express Entry profile, referred to as 'basic PNPs,' are also available. You can apply for permanent resident status immediately if you get a province candidacy certificate from a base PNP. Every provincial nominee program is distinct from the others. However, there are a few general instructions for obtaining a provincial nomination certificate that we may provide:
Entrepreneurial and Investor Eligibility
They should be able to invest in foreign markets.

They must have a track record in the business.

They must be able to communicate in English and the native language of the nation.

They must have a solid business certification and a track record in banking.

They should keep their health in check and undertake reviews.
Why is Canada the best place for Business Immigration?
✅ It has the best budgetary prospects among the G-20 countries.
✅ Canada has a low-tax jurisdiction; thus, starting a business is relatively inexpensive.
✅ Canada provides a favorable climate for research, innovation, scientific aptitude, and incentive programs.
✅ Canada is famous for its high standard of living.
✅ Canada is proud of its diverse and skilled workforce composed of both native Canadians and foreign workers.
Click to discover 10 reasons to expand your business in Canada.