Immigrate to Canada:
How to become a Canadian PR
What is Canada PR? Different Types of Residency in Canada
Canada PR, formerly known as Canada Permanent Residency, allows someone who is not a Canadian citizen to stay in Canada for up to 5 years without having to worry about time restrictions. Canada has 3 different residency categories, such as:
Work, Study, and Business Permits
These permits are given to workers who wish to work in Canada, students who wish to acquire Canada's quality education, and entrepreneurs who wish to put up a business in Canada, with options to stay temporarily or permanently.
Canada Permanent Residency (PR)
People who come to Canada to live on a permanent basis and who are not considered Canadian citizens are referred to as "permanent residents".  Either a PR card or document may serve as confirmation of your status as a lawful permanent resident.
Immigrants' Dream: Canadian Citizenship
Canadian citizens are either naturalized citizens born in Canada, have been sponsored to become citizens through Canadian citizen parents/grandparents/children, or former permanent residents who have sought and been granted citizenship.
Benefits of Immigrating and Getting a Canadian PR
Canada PR, formerly known as Canada Permanent Residency, allows someone who is not a Canadian citizen to stay in Canada for up to 5 years without having to worry about time restrictions. Canada has 3 different residency categories, such as:
Upon receiving a PR, you are free to relocate and work in the specific province or territory in Canada of your choice. It is one of the best places in the world to find high paying jobs and, most importantly,quality of life.
Move to Canada with Family
Permanent residency allows you to bring along your immediate family! This means no difficult goodbyes and long waiting times just to be reunited with your loved ones.
Get Access to Free Healthcare
Once you've become a permanent resident, you are entitled to free health care with the option of applying for public health insurance.
Free Quality Education for Your Kids
When it comes to your child's future, you can rest easy. As a permanent resident, you can send your children to school in any part of Canada for free up to grade 12.

Additionally, university tuition expenses are significantly lowered for permanent residents.
Chance to Apply for Canadian Citizenship
Permanent residency in Canada gives you the right to stay there for five years. You may be eligible for Canadian citizenship if you have been physically present in the country for 1,095 days (three years) out of the five.
Canada Immigration Programs for Permanent Residency
Anyone who wants to immigrate to Canada can choose from more than 80 different pathways. However, there are three pathways you should be aware of while applying for permanent residency, such as: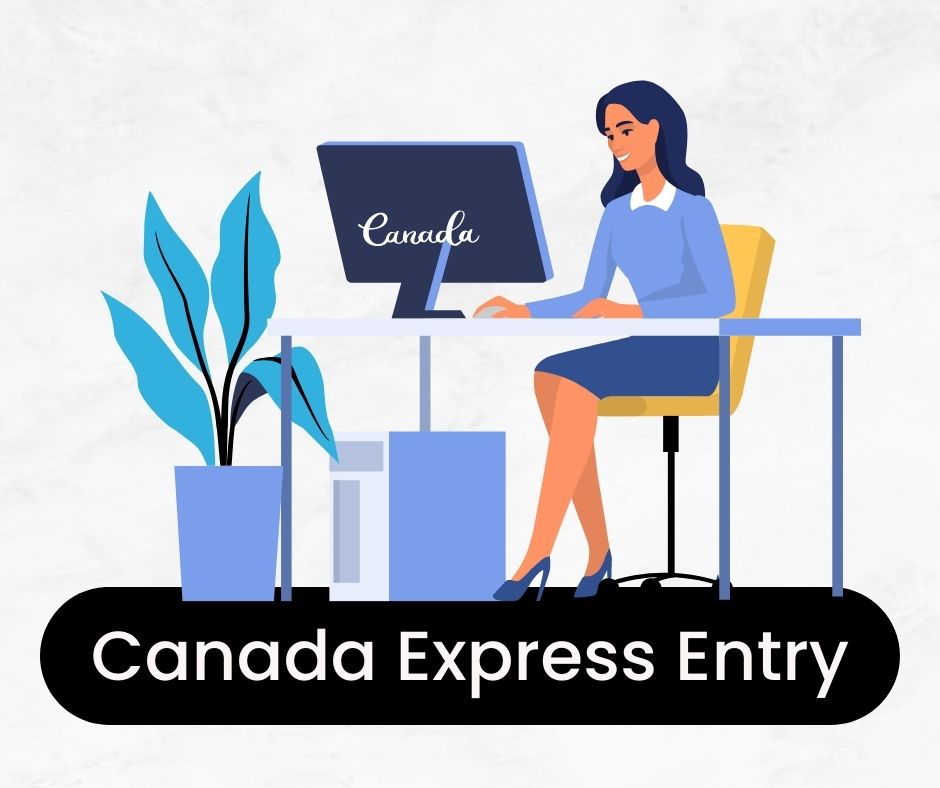 The Fastest Immigration Pathway: Canada Express Entry System
The Canadian government uses Express Entry as an online system to organize and process applications for skilled professionals seeking to become permanent residents of Canada. It's also a popular Canadian immigration for skilled workers pathway.
Express Entry holds 3 major government programs:
Federal Skilled Worker Program (FSWP)
Globally qualified tradespeople, including construction workers, engineers, technicians, and more, may apply to immigrate to Canada under the Federal Skilled Trades Program (FSTP).
Federal Skilled Trades Program (FSTP)
The Federal Skilled Worker Program (FSWP) permits foreign workers with no ties to Canada to apply for permanent immigration.
Canadian Experience Class (CEC)
Those who have worked in Canada for at least a year are eligible to apply for permanent residency under the Canadian Experience Class (CEC).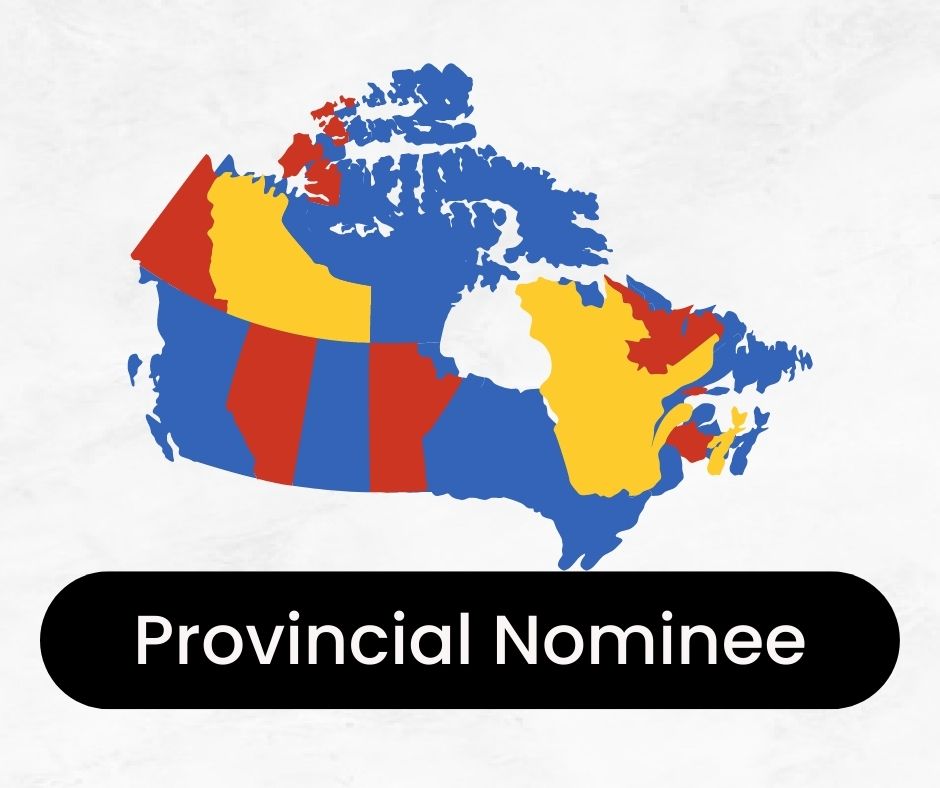 Canadian Provincial Nominee Programs (PNP)
Individuals who wish to settle in a particular province in Canada may apply for permanent residence via one of Canada's provincial nominee programs (PNPs). Here is a list of Canadian provinces with their designated programs:
Alberta Immigrant Nominee Program (AINP)
British Columbia Provincial Nominee Program (BCPNP)
Manitoba Provincial Nominee Program (MPNP)
Newfoundland and Labrador Provincial Nominee Program (NLPNP)
New Brunswick Provincial Nominee Program (NBPNP)
Nova Scotia Provincial Nominee Program (NSPNP)
Northwest Territories Nominee Program (NTNP)
Ontario Immigrant Nominee Program (OINP)
Prince Edward Island Provincial Nominee Program (PEI PNP)
Quebec Skilled Workers Program (QSWP)
Saskatchewan Immigrant Nominee Program (SINP)
Yukon Nominee Program (YNP)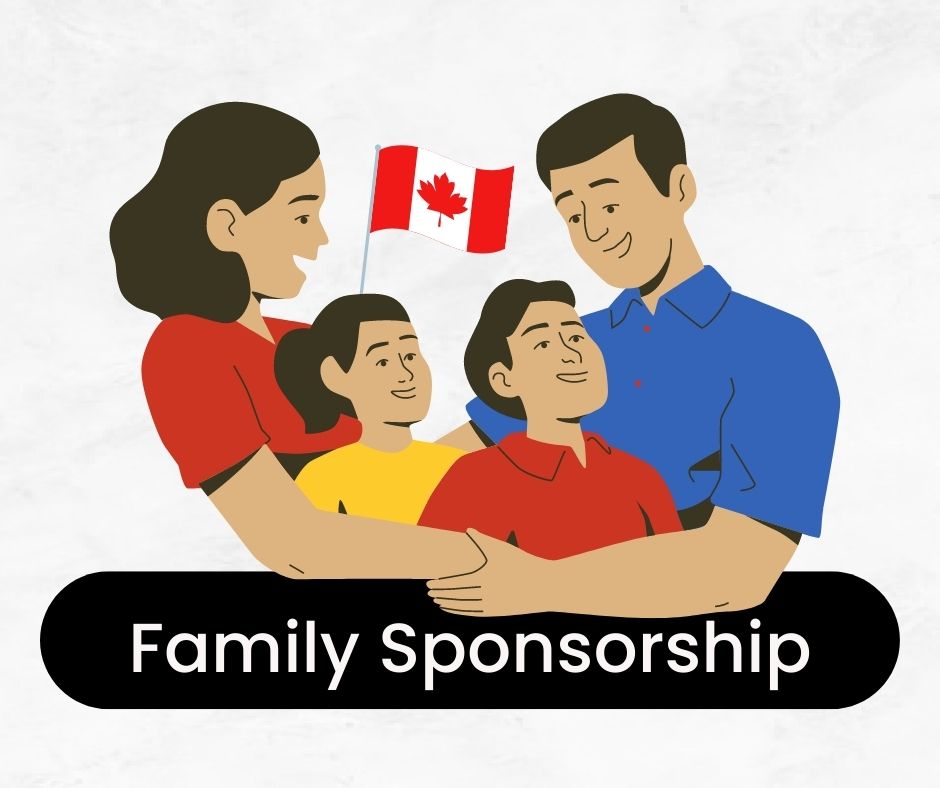 Reunite with your family in Canada: Family Sponsorship
It is possible to apply under the Family Class Sponsorship program if you have a Canadian citizen or permanent resident family member who can sponsor you. If they are at least 18 years old and can prove that they will be able to financially support you when you arrive, you may apply.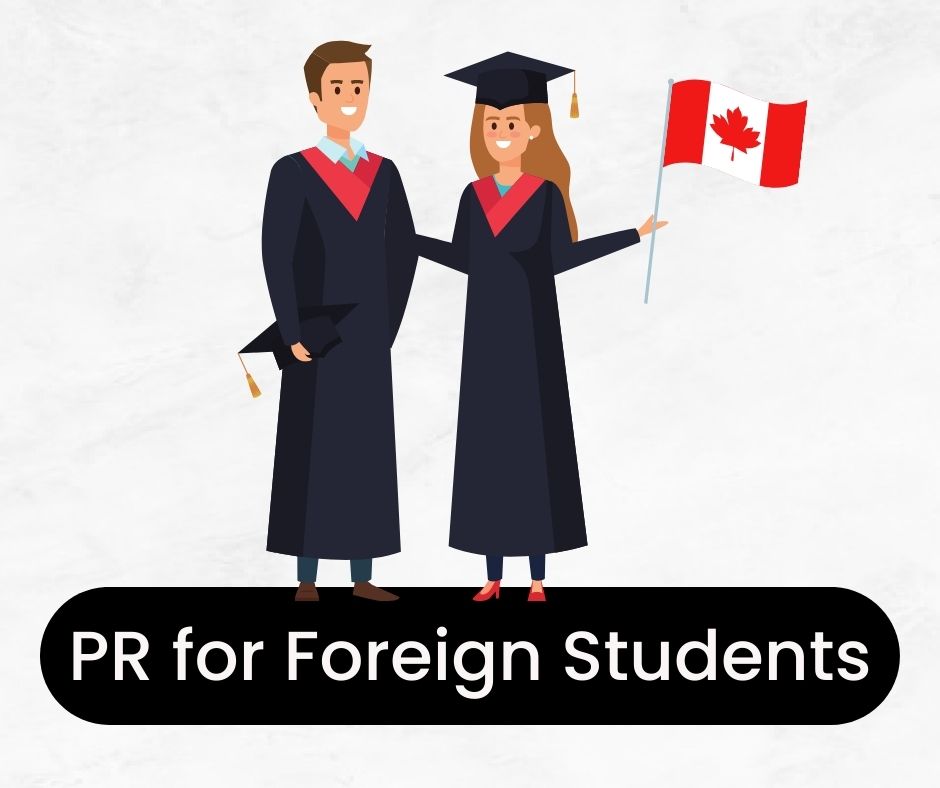 Popular Pathway: Study in Canada and get your PR
After you graduate from a Canadian institution, there are plenty of ways for overseas students to apply for permanent residency. Pathways such as Canadian Experience Class (CEC), Provincial Nominee Programs (PNP), and others are available to immigrants who have completed courses in Canada.
Some basic steps on how to immigrate to Canada include:
Obtain your acceptance letter once you've applied to the university of your choice.


Check to see whether you need a student visa in Canada before you leave the country, you may do so by discussing your plans with an immigration consultant.



Apply for a student visa to study in Canada, alone or with the help of a legal representative.
Important: Language Tests for Canada Immigration
In most PR pathways, you'll be required to prove your language abilities in one of Canada's official languages, English and/or French. There are three immigration language tests available to choose from. To improve your chances of acquiring permanent residency in Canada, you should take one of the following exams: IELTS, CELPIP or TEF.

Who Can Help You in Immigration to Canada?
Option 1: Independent Immigration without Professional Help
If you decide to immigrate to Canada on your own, it will be less expensive, but the procedure might require a great amount of time. The success of your immigration application will be determined not only by your credentials, but also by your knowledge of the immigration process.
Pros ✔️
Less expensive

You can learn more about Canada's immigration system and increase your expertise

You can have full control over your immigration process
Cons ❌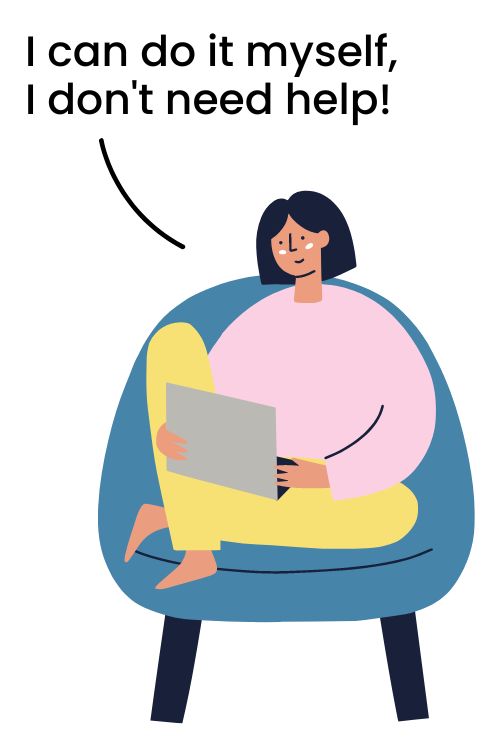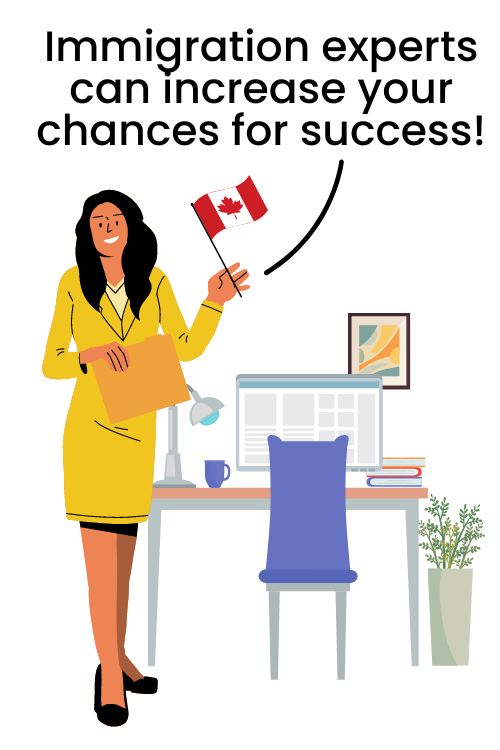 Option 2: with Professional Canada Immigration Consultants
Choosing to hire a consultancy will save you up on time, money, and effort on your immigration journey. Be A Canadian has a number of partner immigration consultancies with excellent rating and years of experience. If you decide to go the consulting route, feel free to contact us for advice.
Pros ✔️
Get an official assessment of your eligibility for Canada

Professional guidance in your immigration process

Saves you time on paperwork, so that you have more free time to prepare for your move to Canada

Smaller risk of mistakes and higher chances of visa approval

Opportunity to get extra helpful services, such as employment services, language courses and more
Cons ❌