Universities In Canada for Foreigners:
All You Need to Know
Reasons to Study at a Canadian University
Thousands of foreign students choose to study in Canada for many reasons. Here are just a few:
Top Universities in Canada For Foreigners
University of British Columbia
The University of British Columbia is consistently ranked as one of the top universities in Canada and is a popular choice for students worldwide. Located in Vancouver, one of the most livable cities in the world, UBC offers a high-quality education in a beautiful setting. The campus is situated on Point Grey, a picturesque location with views of the mountains and ocean.
UBC is renowned for excellence in research and teaching, and its faculty includes some of the world's leading scholars. UBC's strong focus on interdisciplinary learning provides an ideal environment for students who want a well-rounded education.
The university has a vibrant student life, with over 300 clubs and organizations. With its perfect combination of academic rigor and quality of life, it's no wonder UBC is such a popular choice for students from around the globe.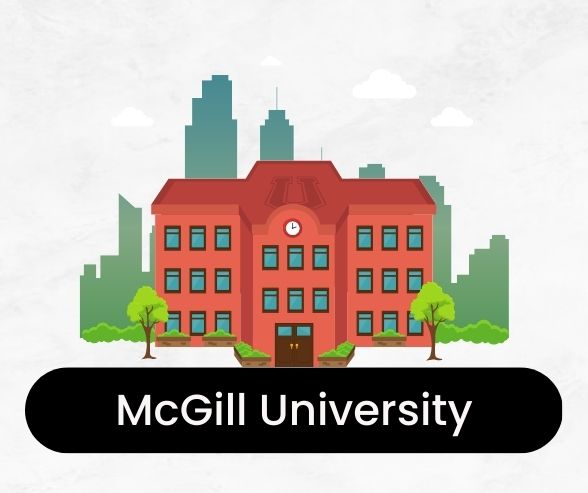 McGill University is one of Canada's oldest and most prestigious universities. It is located in Montreal, Quebec, and is widely recognized as a leading research institution. McGill also has a strong reputation for teaching excellence, and its graduates are highly sought-after by employers.
The university offers a wide range of programs at the undergraduate and graduate levels, making it a good choice for students looking for an academically rigorous education. In addition, McGill's vibrant student life offers plenty of opportunities for students to get involved and have fun.
With its excellent academic programs, quality of life, and rich history, McGill is a great choice for international students looking for an outstanding education in Canada.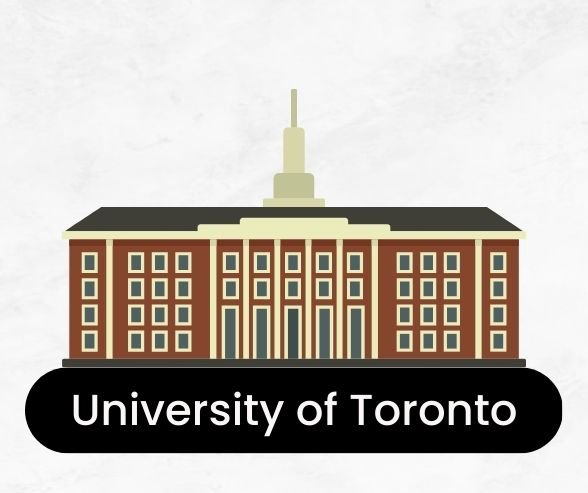 The University of Toronto is Canada's largest university. Located in the heart of Toronto, one of Canada's largest cities, U of T is a hub for learning and research. The university has an excellent reputation for teaching excellence, and its graduates are highly sought-after in the job market. With over 700 undergraduate programs, U of T offers something for everyone.
The university also has a thriving student life, with endless opportunities to get involved and make friends. With its world-class education and vibrant student life, U of T is a great choice for international students looking for an exceptional university experience in Canada.
Admission Requirements for Foreign Students
Admission to Canadian universities is highly competitive, and applicants must demonstrate academic excellence. Here are some of the requirements that students must meet to be accepted into a university:
Most universities require applicants to demonstrate English language proficiency. This can include proof of passing an appropriate test, such as
TOEFL iBT

IELTS Academic

C1 Advanced

PTE Academic
Some universities also accept other language tests such as TOEIC or Cambridge English.
MELAB (Michigan English Language Assessment Battery)

CanTEST (Canadian Test of English for Scholars and Trainees)

CAEL (Canadian Academic English Language Assessment)
All applicants must submit transcripts from their previous educational institutions. Applicants may also need proof of qualifications or certifications and evidence of special talents or accomplishments.
Documents For Application
Students must submit different documents depending on their country of origin to apply to a university.
Filled-in application form

A letter of intent

Graduation certificate/diploma

Resume or CV

Financial documents

Recommendation letters

Portfolio
Students may also need to submit additional documents depending on the university's requirements. This may include proof of extra-curricular activities, work experience, or volunteer work.
Must-Know Facts for Foreign Students in Canada
The cost of studying in Canada varies depending on the type and level of program chosen. Generally, tuition fees for undergraduate programs range from CAD 20,000 to CAD 30,000 per year. Graduate programs are usually more expensive than undergraduate programs.
Student Visas and Application Process
International students must obtain a study permit before they can study in Canada. The application process for a student visa includes submitting documents such as proof of financial support, a school acceptance letter, and a passport. It is important to note that the visa processing times differ by country.
Several scholarship programs are available for international students who need financial aid. These include the Canada Student Grant, Vanier Canada Graduate Scholarship, and numerous others.
On-Campus and Off-Campus Work Opportunities in Canadian Universities:
Canadian universities provide various work opportunities for their students, allowing them to gain valuable experience while earning money to support themselves. Both of them have their advantages and disadvantages. Ultimately, the best work opportunity for a student will depend on their individual needs and preferences. 
On-Campus Jobs
Off-Campus Jobs
On-Campus Jobs
On-campus work opportunities are usually part-time jobs related to the university, such as working in the:
library

dining hall

gym
front desk 
registrar office
student life office
On-campus work opportunities are usually more flexible and can better suit a student's schedule.
However, they often pay less than off-campus work opportunities.
Off-Campus Jobs