PR and Graduate Jobs
in Canada for Foreigners
How to Become a Canada PR as a Foreign Graduate?
There are several ways to get a Canada PR as a foreign graduate. Let's look at the most common options: 
1. Get a Canadian PR visa through Express Entry
Express entry is an easier and faster way to get permanent residence in Canada. You can use this program if you have skills or experience that meet the criteria of one of the Federal Skilled Worker Programs (FSWPs).
Once accepted into the Canada Express Entry pool, you'll be assessed on the Comprehensive Ranking System (CRS) and can potentially receive an Invitation To Apply (ITA) for Canadian PR.
2. Get a Canadian PR visa through Provincial Nominee Program (PNP)
Each province in Canada has its PNP, which allows them to nominate foreign nationals who meet their requirements and are likely to settle in the province. You can apply through any provincial PNP stream depending on your qualifications, field of work, and other criteria. 
3. Get a Canadian PR with a Post Graduate Work Permit (PGWP)
If you are a student who has recently graduated from an eligible Canadian institution, then you may be eligible to apply for a Canadian PR visa.
After completing your studies, you can apply for a Post Graduate Work Permit (PGWP), and if you meet the requirements, you may be granted a Canadian PR visa. 
4. Get a Canadian PR visa through the Atlantic Immigration Pilot Program
The Atlantic Immigration Pilot Program (AIPP) is designed to attract foreign graduates and skilled workers to live and work in Canada's four Atlantic Provinces:
Nova Scotia,

New Brunswick,

Prince Edward Island,

Newfoundland.
If you meet the requirements of this program, you may be eligible for a Canadian PR visa.
Graduates Seeking a Canadian PR Must Know: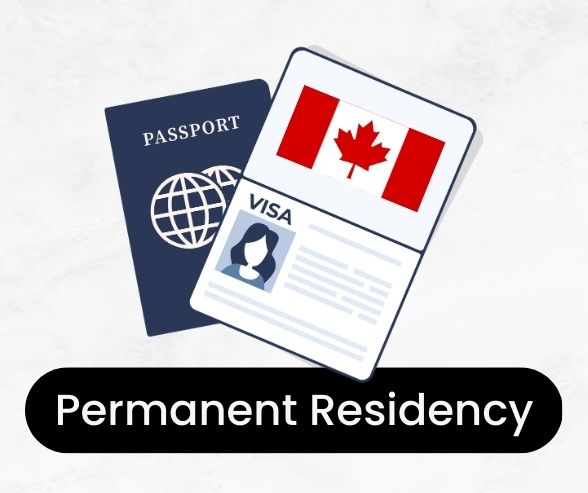 Benefits of Canada Permanent Residency:
1) Get the Most Social Benefits:
The Federal Skilled Worker Program (FSWP) permits foreign workers with no ties to Canada to apply for permanent immigration.
2) Live and Work Anywhere in Canada:
As a Canadian permanent resident, you can live and work anywhere in the country. This means you can explore different provinces and cities before settling down in your ideal place to call home.
3) Increase Your Chances of Becoming a Canadian Citizen:
Once you become a permanent resident in Canada, you can apply for Canadian citizenship after a certain period of time. This will give you the full rights and privileges of being a Canadian citizen.
4) Sponsor Family Members:
As a permanent resident, you can sponsor family members to immigrate to Canada as permanent residents. This includes your spouse, common-law partner, dependent children, and other eligible relatives. With a Canadian PR visa, you can also reunite with your extended family in Canada.
5) Get Protection Under Canadian Law:
As a Canadian permanent resident, you are protected under the laws of Canada. This includes protection against discrimination and unfair treatment in the workplace, equal access to health care services, and other rights and freedoms as outlined by the Canadian Charter of Rights and Freedoms.
6) Get Free Education for Your Children:
As a Canadian permanent resident, your children are eligible for free education up to grade 12 in Canada. This is a great benefit for families who want to give their children the best start in life.
Canada is an excellent destination for foreign nationals looking for PR and graduate jobs.
With the right qualifications and opportunities, you can easily find gainful employment and settle in Canada with a Canadian PR visa. With the benefits listed above, you can enjoy all the advantages of being a permanent resident of this great country.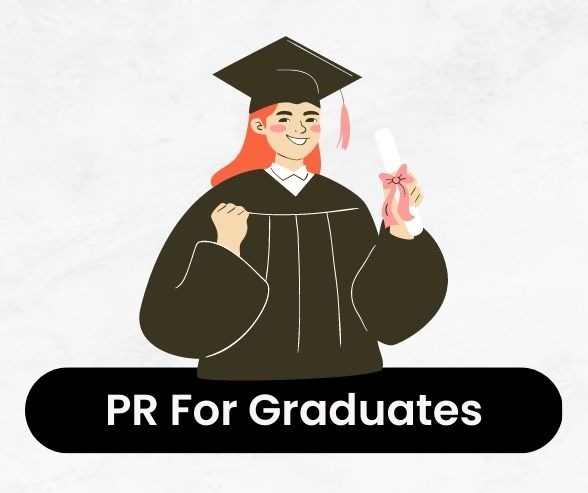 PR for Foreign Graduates: Requirements and Eligibility
To become a permanent resident of Canada after graduating from a Canadian university, you must meet certain requirements and eligibility criteria. These include:
language proficiency,
skilled work experience,
educational qualifications,
and other factors.
Your work experience must be in a field listed as eligible for Canadian Immigration through Express Entry or any of the provincial PNP streams. You may also need to take a language assessment exam such as the IELTS or CELPIP to prove your language proficiency.
You must also demonstrate that you can financially support yourself and your family in Canada and meet other medical examinations and background check requirements.
By meeting these criteria, you can increase your chances of being approved for a Canadian PR visa.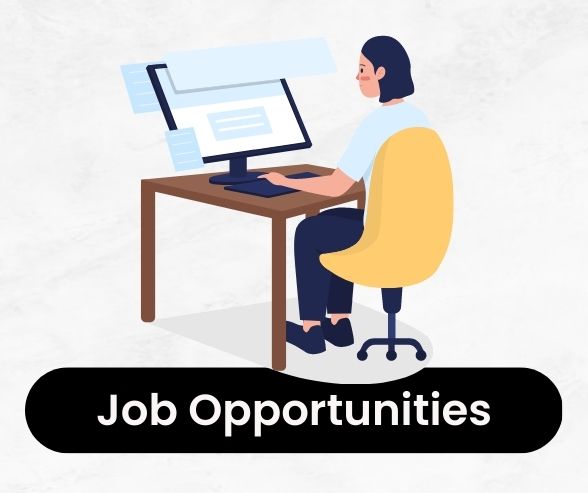 Job Opportunities For Foreign Graduates in Canada
Foreigners know… studying in Canada is one of the best decisions you could take in life, because it opens doors to many excellent graduate job opportunities in many industries.
Software Developer

Data scientist

UX designer

Accountant

Marketing specialist

Financial analyst
Web designer
Those interested in working in finance may find roles such as financial analyst or financial advisor, while those looking for jobs in tech can look into positions related to web development or app design.
No matter what field you are interested in, there are plenty of graduate jobs available in Canada. You just need to find the right job opportunity and apply. With good qualifications and the right credentials, you can easily find a great job to kickstart your career in Canada.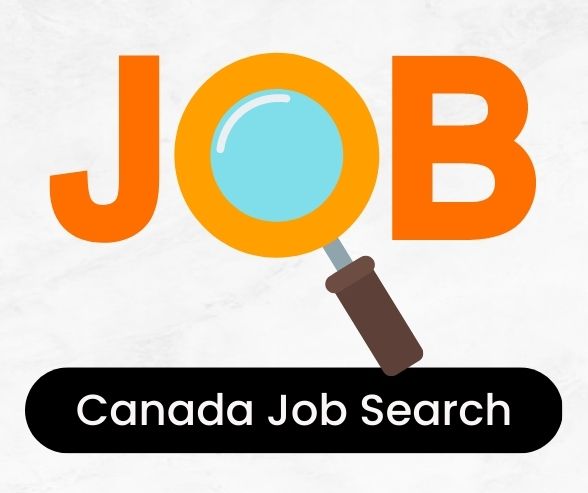 How to Search For Jobs as a Foreign Graduate in Canada?
First of all, define what kind of jobs you are looking for: which job titles, which cities and provinces, which level (entry, middle or senior). Ideally, the job must be very relevant for the education you obtained in Canada. 
If you are still undecided regarding the education you'd like to get, check out the full list of top in-demand jobs for foreigners in Canada. They could give you ideas on what profession could be a good choice for your successful career and future in Canada.
Then, use all available channels to find the job of your dream: job websites, LinkedIn, social media etc. Consider hiring a recruitment agency of an immigration agency to help you in.
Another important step in looking for jobs as a foreign graduate in Canada is to use your network. Talk to friends, family, and acquaintances who live in Canada or who have experience working in the Canadian job market. They may be able to provide you with valuable information about specific companies or industries that are hiring. 
In addition, they may be able to put you in touch with someone who can help you find a job. You will increase your chances of finding a job as a foreign graduate in Canada by leveraging your network.
One way to make yourself more attractive to potential employers is to get experience working in Canada. If possible, try to secure an internship or volunteer position with a company or organization that interests you. 
This will give you the opportunity to learn about the Canadian work culture and gain valuable work experience. In addition, it will allow you to make connections with people who work in your desired industry. Getting experience working in Canada is an important step in finding jobs as a foreign graduate.
5) Prepare for Interviews:
Finally, once you have found a job opportunity that interests you, it is time to prepare for interviews. Make sure you research the company thoroughly and practice your answers to commonly asked questions. 
Additionally, make sure that your resume is up-to-date and that you dress appropriately for the interview. Taking the time to prepare for job interviews will give you an edge over other candidates and increase your chances of getting the job.
Work in Canada for Foreign Graduates: Main Challenges and How to Overcome Them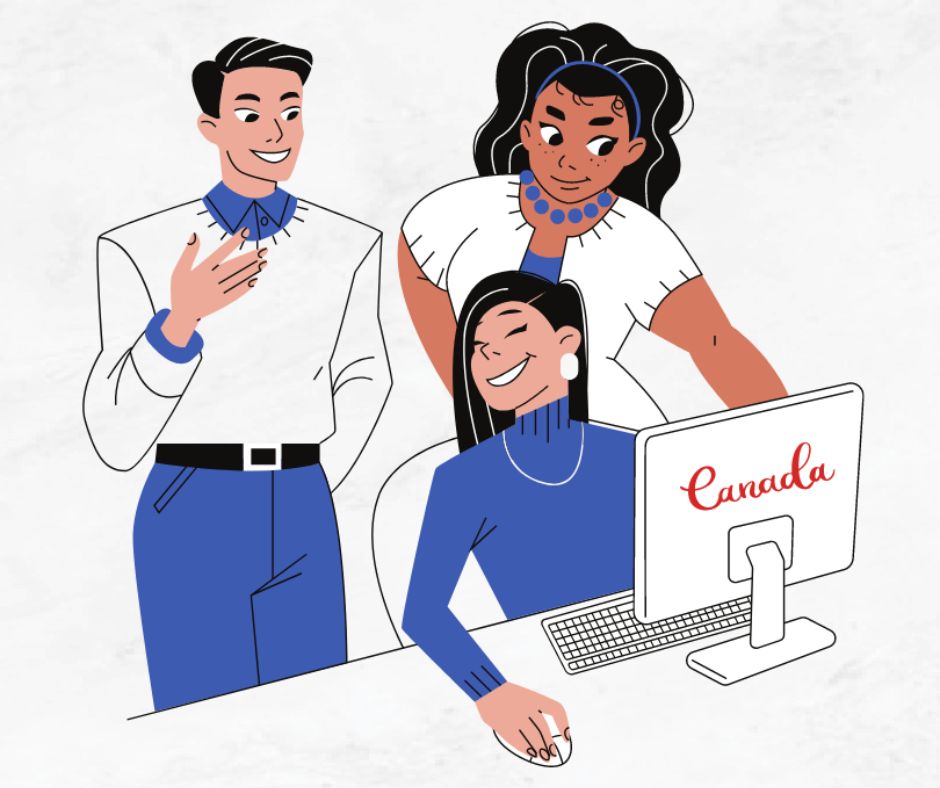 Foreign graduates who want to work in Canada after graduation face some challenges. The most difficult challenge is finding a job related to their field of study. Many foreign graduates end up working in lower-skilled jobs because they cannot find work.
Another challenge is the language barrier. Although many foreign graduates are fluent in English, they may not have the same level of proficiency as native speakers. This can make it difficult to communicate with potential employers and understand job descriptions.
However, there are several ways to overcome these challenges:
First, foreign graduates can search for job postings on Canadian job sites targeting foreign applicants.

They can also network with other foreign graduates and connect with potential employers through social media.
They can hire an immigration agency or a recruitment specialist to help them find suitable jobs in their field of study.
Finally, they can consider enrolling in a language course or volunteering in their field of interest to gain Canadian work experience.
By taking these steps, foreign graduates can improve their chances of finding meaningful employment in Canada.