B.C. Sets Precedent as First Province to Secure $1.2 Billion Health Agreement with Ottawa
Canada's Health Minister champions the groundbreaking $1.2-billion bilateral funding agreement with British Columbia as a transformative model for federal-provincial cooperation in addressing the nation's healthcare challenges.
A Collaborative Approach to Healthcare Challenges

Mark Holland, speaking at the agreement signing at Vancouver General Hospital, emphasizes the need for a collaborative approach to healthcare challenges. The agreement seeks to foster partnership between federal and provincial authorities to find solutions and improve healthcare delivery.
National Health Accord and Quebec's Stand
This agreement is a vital component of the $196-billion, 10-year national health accord offered by Prime Minister Justin Trudeau to provinces earlier this year. While most provinces have agreed in principle, Quebec remains an exception, with ongoing talks aimed at resolving differences.
Enhancing Patient Care in B.C.

The agreement includes a comprehensive action plan for the next three years in British Columbia, with a focus on innovating care delivery at 83 acute-care sites, primarily hospitals. This plan aims to establish minimum nurse-patient ratios, ensuring more attentive patient care.
Boosting Healthcare Workforce and Mental Health Services
The federal funding will also contribute to recruiting and retaining healthcare professionals. It will increase the number of Foundry centers in B.C. from 16 to 35, addressing mental health and wellness among young people.
Prioritizing Youth Mental Health
B.C. Mental Health and Addictions Minister Jennifer Whiteside highlights the importance of youth health and wellness initiatives. Addressing issues like addiction early on can prevent more complex and costly treatment down the road.
Collaborative Efforts with First Nations
The B.C. government commits to collaborating with the First Nations Health Authority to enhance access to culturally appropriate and trauma-informed treatment and care. This partnership also aims to expand access to mental health and addiction services amidst the ongoing overdose crisis.
B.C. Sets a Precedent
British Columbia becomes the first province to sign a tailored funding agreement with the federal government as part of the national health accord. This development sets the stage for other provinces to follow suit.
Urgency of Signing Agreements
The Canadian Medical Association (CMA) urges swift agreement signings to unlock essential healthcare funding. CMA President Dr. Kathleen Ross underscores the significance of accountability and data access in this transformative process.
Conclusion
The $1.2-billion healthcare agreement between Canada and British Columbia signifies a shift towards collaborative healthcare solutions. With a focus on improving patient care, workforce development, and mental health services, this agreement aims to elevate Canada's healthcare system to new heights.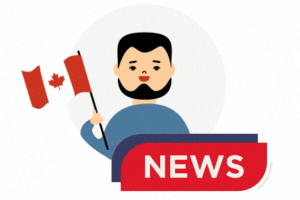 Published on: October 19, 2023