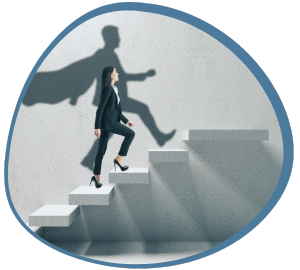 Immigration to Canada: Which Province is Best for Your Career?
🥇 Best Provinces for Specific Careers
As an immigrant to Canada, choosing the right province to settle in is a crucial step towards building a successful career. Each province has its own unique opportunities and challenges, and the decision of where to live can greatly impact your job prospects, earning potential, and overall quality of life.
📋 Factors to Consider When Choosing a Province
Job opportunities and industries
Different provinces have different economic strengths, and some may offer more job opportunities in your field than others. It's important to research the industries that are thriving in each province, and whether there is demand for your particular skills and expertise.
While English and French are the official languages of Canada, some provinces may have more stringent language requirements for certain professions. It's important to assess your language skills and consider whether you may need to improve them in order to succeed in your chosen career.
The cost of living can vary greatly between provinces, with some cities being significantly more expensive than others. It's important to consider your budget and lifestyle preferences, and research the cost of housing, transportation, and other necessities in each province.
Cultural diversity and integration
Canada is a multicultural country, but some provinces may have more diverse populations and be more welcoming to newcomers than others. It's important to assess your own cultural background and preferences, and consider whether you would feel comfortable and supported in a particular province.
👣 5 Steps to take before moving to a new province
📍 Step 1
📍 Step 2
📍 Step 3
📍 Step 4
📍 Step 5
📍 Step 1
Research job opportunities and industries
Before deciding on a province to settle in, it's important to research the job market and identify which industries are thriving in each province. This can help you assess the demand for your skills and expertise, as well as the earning potential and career growth opportunities.
📍 Step 2
📍 Step 3
📍 Step 4
📍 Step 5
💰 Resources for immigrants in Canada
The Canadian government offers a range of resources and programs to support immigrants, including language training, job search assistance, and settlement services. These services can be accessed through Citizenship and Immigration Canada or your provincial government.

Non-profit organizations and community groups
There are many non-profit organizations and community groups that provide support and resources for immigrants in Canada. These can include cultural associations, mentorship programs, and job search clubs.

Immigration lawyers and consultants
If you need legal or immigration advice, it's important to seek out a qualified immigration lawyer or consultant who can guide you through the process. Make sure to research their credentials and qualifications before hiring them.
📌 Sure Tips for Succeeding in Your Career as an Immigrant in Canada
Choosing the right province and taking steps to succeed in your career as an immigrant to Canada can be challenging, but with the right preparation and mindset, you can achieve your goals.

By researching your options, accessing resources and support systems, and taking proactive steps to improve your skills and network, you can build a successful and fulfilling career in Canada. Remember to stay flexible and open to new opportunities, and to persevere in pursuing your dreams.