Calgary's Hong Kong Community Finds Hope in Immigration Policy Shift Amid Lingering Concerns of Chinese Response
Hong Kong residents in Calgary can now seek permanent residence in Canada, following a policy change prompted by China's influence over the city. This change offers renewed hope for those seeking safety and stability.
The altered immigration policy has kindled optimism within Calgary's Hong Kong community. The change signifies increased security and a clearer path to the future for these Canada-aspirants.
Simplified Permanent Residency Requirements

Canada has eased the permanent residency requirements for Hong Kong citizens. Those with one year of full-time work experience in Canada or equivalent part-time hours over the past three years are eligible. This policy adjustment was established in response to China's actions against pro-democracy activists.
The policy shift is anticipated to attract more Hong Kong residents to Canada. Calgary's lower cost of living and welcoming environment make it an appealing destination for those seeking refuge.
Persisting Concerns Amid Change

While the policy change is a positive step, lingering concerns remain. The erosion of freedoms in Hong Kong under China's control prompts apprehension among residents who seek safety in Calgary. Some individuals who participated in pro-democracy movements are wary of potential surveillance and reprisals.

Hope for the Future! Supporting New Arrivals

Groups like Friends of Hong Kong Calgary are dedicated to aiding newcomers. They provide assistance in finding housing and essential social support, acknowledging the challenges faced by immigrants in their initial days.
Calgary's Hong Kong community views the policy change as an opportunity for a brighter future, not only for themselves but also for generations to come. The shift in Canada's approach offers the promise of a life unburdened by past challenges.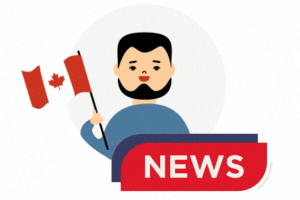 Published on: August 31, 2023