Latest Canada Immigration News
New Youth Mobility Agreement: Canada and Iceland Strengthen Connections
Canada's commitment to nurturing global perspectives for its young citizens takes a significant stride with a fresh pact. This collaboration bolsters international work and travel prospects.
Unveiling the Partnership

Marie-France Lalonde, Parliamentary Secretary to the Minister of Immigration, Refugees and Citizenship, and Honourable Áslaug Arna Sigurbjörnsdóttir, Minister of Higher Education, Science and Innovation of Iceland, announce an empowering pact. Canadian and Icelandic youth, aged 18 to 30, can seize work and travel opportunities through this arrangement, facilitated by International Experience Canada or its Icelandic counterpart. The journey spans 12 months, with the potential for renewal.
A Gateway to Enrichment

Set for implementation in 2024, the pact amplifies options for Canadian youth seeking global exposure. Strengthening the bond between both nations and igniting cross-cultural growth, this move hones life skills and future employability for the young generation. Canada and Iceland invest in their youth to forge a more interconnected global future.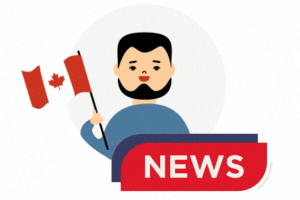 Published on: August 10, 2023