Canada Eases Immigration Rules for Hong Kong Citizens Amid China Concerns
Canada has recently amended its immigration policy to make it easier for Hong Kong citizens to obtain permanent residency. Now, applicants with at least one year of full-time work or 1,560 hours of part-time work in the last three years are eligible. Previously, candidates needed to have graduated from a qualified educational institution in the last five years to be considered.
This change is encouraging news for Hong Kong immigrants in Canada, especially those concerned about China's increasing control over Hong Kong. Cities like Calgary are becoming popular destinations for these immigrants, partly due to the high cost of living in Toronto and Vancouver.
However, concerns about the influence of the Chinese government persist. In Hong Kong, civil rights like freedom of speech and the press have declined since China tightened its control. Advocacy groups share that some residents continue to fear reprisals and have erased their social media history to remain anonymous.
Community organizations and nonprofits are offering valuable support to new immigrants, including housing services and financial assistance. The new policy also eases the burden on families expecting children, as they will not have to go through the immigration process.
The change in immigration policy comes following international condemnation against Hong Kong authorities for issuing arrest warrants against pro-democracy activists. This change reinforces Canada's stance against China's authoritarian measures in Hong Kong and offers an alternative to those seeking a more democratic, safe and supportive environment.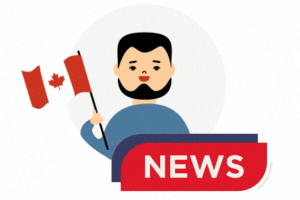 Published on: August 25, 2023