Latest Canada Immigration News
French-Speaking Category Under Canada Express Entry: First-Ever Round of Invitations Announced
On May 31, 2023, Canada introduced 6 new categories in the Canada Express Entry System for this year. One of these exciting categories is for those who are proficient in French. And guess what? On July 7, 2023, Canada just made history by announcing the very first round of invitations for the French-Speaking category – they've issued a total of 2,300 Invitations to Apply (ITA)!
Who Belongs to the French-Speaking Category
It's essential for prospective applicants to carefully review the instructions for each round to understand the full eligibility details and ensure that they meet all the necessary criteria. The requirements for the French-language proficiency category are outlined as follows:
French-language Test Results:
To be eligible for this category, applicants must demonstrate their proficiency in the French language by obtaining a minimum score of 7 in all four language abilities as per the Niveaux de compétence linguistique canadiens (Canadian Language Benchmarks). These four language abilities include speaking, listening, reading, and writing.
Meeting Round-Specific Requirements:
In addition to the language proficiency test results, applicants are required to fulfill all the specific requirements mentioned in the instructions for the particular round they are applying under. Each round may have its unique set of criteria and additional qualifications that candidates must meet to be considered eligible.
Express Entry Draw #256: Who Are Invited?
Who were the candidates to receive invitations last July 7, 2023? The anticipation is high as hopeful applicants eagerly await the results. Let's delve into the details of who made the cut.
🏆 Number of invitations issued: 2,300
🏆 Rank required to be invited to apply: 2,300 or above
🏆 Date and time of round: July 07, 2023 at 13:11:16 UTC
🏆 CRS score of lowest-ranked candidate invited: 439
🏆 Tie-breaking rule: January 20, 2023 at 17:18:32 UTC
Why Did Canada Create a New Category for French-Speaking Immigrants?
Canada values its linguistic diversity, and French is an integral part of its cultural identity. The new category aims to strengthen French-speaking communities outside Quebec and foster economic growth through skilled Francophone immigration.
While Quebec manages its own immigration levels, this category targets attracting talent to other regions of Canada. By doing so, Canada welcomes skilled workers and celebrates the contributions of Francophone communities, embracing diversity as a vital asset for the nation's future.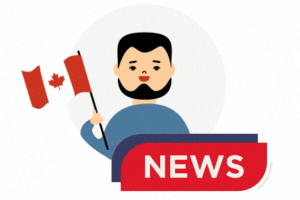 Published on: July 25, 2023