Latest Canada Immigration News
Canada's Support to Ukraine: New Pathway for Family Reunification Launched
Since its inception in March 2022, the Canada-Ukraine Authorization for Emergency Travel (CUAET) has provided temporary refuge to more than 166,000 Ukrainian nationals. Building upon this aid, Canada introduces a new pathway to facilitate permanent residence for Ukrainians who seek to reunite with their families and build a future in Canada.
The New Family Reunification Pathway: Canada
Permanent Residence for Ukrainians
This initiative, set to begin on October 23, 2023, offers permanent residence to those who have fled Russia's invasion and wish to establish a new life in Canada. 
To qualify for the new pathway, Ukrainian nationals must be in Canada with temporary resident status and have one or more family members already residing in the country. Eligible family members include spouses, common-law partners, parents, grandparents, siblings, children, or grandchildren of either Canadian citizens or permanent residents.
Detailed information about the program will be made available closer to the launch date in October.
How Are Collaborative Efforts and Welcoming Initiatives Supporting Ukrainians Seeking Safety and a Fresh Start in Canada?
The Government of Canada continues to collaborate closely with provincial, territorial, and municipal partners, settlement service providers, and the Ukrainian-Canadian community to extend a warm and welcoming embrace to Ukrainians seeking safety and a fresh start in the country. As the challenges persist, Canada stands firm in its commitment to provide ongoing support and refuge to Ukrainians.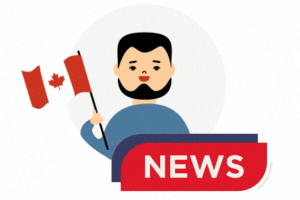 Published on: July 29, 2023