Canada's First-Ever Round of Invitations: Agri-Food Work Experience
In a bid to tackle labor shortages and bolster economic goals, Immigration, Refugees and Citizenship Canada introduced significant changes to the Express Entry system on May 31, 2023. These changes involve category-based selection, with a focus on specific work experience and French language proficiency for potential permanent residents.
First Round of Agriculture and Agri-Food Invitations

Minister Marc Miller of Immigration, Refugees and Citizenship, along with Minister Lawrence MacAulay of Agriculture and Agri-Food, have jointly announced the commencement of the first round of Express Entry invitations for candidates with experience in agriculture and agri-food occupations.
Number of invitations issued: 600
Rank required to be invited to apply: 600 or above
Date and time of round: September 28, 2023 at 16:45:09 UTC
CRS score of lowest-ranked candidate invited: 354
Tie-breaking rule: June 12, 2023 at 10:23:21 UTC
Targeted Candidates

The primary goal of this initiative is to attract skilled candidates with expertise in the agriculture and agri-food sector, including roles such as agricultural service contractors, farm supervisors, and retail and wholesale butchers. This targeted approach aims to address the labor needs of the sector across Canada.
Streamlined Pathway for Skilled Newcomers

Canada's Express Entry system has been revamped to create a streamlined and efficient pathway for individuals with critical skills. By prioritizing candidates with work experience in agriculture and agri-food jobs, Canada intends to meet the growing demand for talent and fill vital positions that contribute to the country's agricultural and food processing sectors.
Reaffirming Commitment to Global Talent
Through category-based selection and the Agri-Food Pilot, Canada reaffirms its commitment to attracting top global talent and meeting the workforce requirements of the agriculture and agri-food industry, thereby supporting the nation's economic growth. These category-based selection rounds will continue throughout the year, in addition to general and program-specific invitation rounds.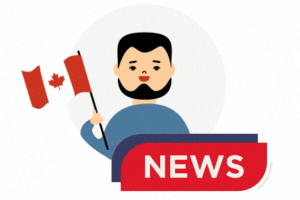 Published on: October 10, 2023