Canada's Groundbreaking Express Entry Invitations Target Trade Professionals
Canada's Express Entry system has undergone significant changes to create a more efficient pathway for individuals with expertise in vital fields. The focus now is on inviting skilled newcomers with trades experience, addressing labor shortages, and bolstering economic growth.
May 31 Announcement Sets the Stage

The former Minister of Immigration, Refugees and Citizenship, Honourable Sean Fraser, introduced changes to the Express Entry system through category-based selection. These changes aim to address labor shortages and align with specific economic goals. Candidates with specific work experience or French language ability are now invited to apply for permanent residence.
New Minister Marks the Beginning of Trades Round

The current Minister of Immigration, Refugees and Citizenship, Honourable Marc Miller, has announced the commencement of the first trades round under category-based selection. This initiative focuses on candidates with trades expertise, including carpentry, plumbing, and welding. It aims to meet the demands of Canada's construction sector, attracting skilled talent across the nation.

Canada's Commitment to Global Talent and Economic Support

Category-based selection reflects Canada's dedication to attracting top global talent and addressing the need for tradespeople to bolster the economy. These rounds will continue alongside general invitation rounds throughout the year, with more details set to be announced in the near future.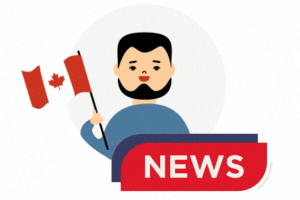 Published on: September 20, 2023