Latest Canada Immigration News
PacifiCan Supports Burnaby's Innovation and Job Growth with $20.8 Million Funding
PacifiCan partners with innovative entrepreneurs to drive economic growth in British Columbia. Recently, over $20.8 million in funding was announced for seven Burnaby-based businesses and organizations in life sciences, manufacturing, and technology sectors. This funding will help them develop new products, acquire advanced technologies, and boost sales.
Expanding Horizons with 3D Printing Technology

Ministers Sajjan and Beech revealed an investment of over $1.9 million to establish AAMTECH, a 3D printing hub at BCIT. Local small- and medium-sized enterprises will gain access to advanced 3D printing technology, enabling them to create prototypes with various materials. Around 60 businesses will benefit from this initiative, resulting in 90 new products or services and opportunities for training.
Empowering Growth: Garibaldi Glass Industries Inc.

Garibaldi Glass Industries Inc. received over $4.7 million in funding to meet increased demand. They plan to add a second production line and advanced equipment, which will help them enter new markets, generate 60 jobs, and increase revenues.
Fueling Progress with PacifiCan Programs

The $20.8 million funding comes from three PacifiCan programs focused on advancing manufacturing, digital technology, clean technology, and business growth. It is expected to create 284 new job opportunities.
PacifiCan's funding aims to foster enduring prosperity for British Columbians. This investment in Burnaby's businesses will support innovation, expansion, and job creation, fueling economic growth and a promising future for the region.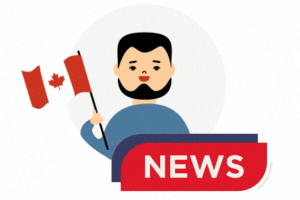 Published on: August 6, 2023