Marc Miller: Canada's New Immigration Minister's Journey
Marc Miller, the newly appointed Minister of Immigration, Refugees and Citizenship for Canada, has a long history intertwined with politics and public service. From his early years in Montreal to his distinguished career in law and politics, Miller's journey is one of dedication and commitment to his country and its people.
Early Life and Education: What Shaped Marc Miller's Journey?

Marc Miller was born in 1973 and raised in Montreal, with his father being a history professor from Nova Scotia and his mother being an anglophone Montrealer. He attended College Jean-de-Brebeuf, where a casual encounter with a young Justin Trudeau would spark a lifelong friendship. At 16, Miller chose to serve his country by enlisting in the Canadian military as an infantry soldier. After four years in the army, he pursued higher education.
Miller completed his studies in political science, earning both a bachelor's and master's degree from the Université de Montréal. He furthered his education at McGill University, obtaining degrees in both common and civil law. Following his studies, he embarked on a career in law, specializing in commercial law and mergers and acquisitions.
Political Path: How Did Marc Miller Rise in Canadian Politics?

Marc Miller's political journey took shape as he supported Justin Trudeau's leadership bid in 2013. His involvement led him to run for office himself, representing Ville-Marie—Le Sud-Ouest—Île-des-Sœurs in Quebec. Elected to the Canadian House of Commons in 2015, Miller garnered a positive reputation for securing federal funding for housing, public transit, and advocating for Montreal's middle-class families.
Advocate for Indigenous Rights: How Did Marc Miller Champion Indigenous Communities?

Miller's dedication extended beyond his own constituency. He chaired the Quebec Liberal Members of Parliament and served as Parliamentary Secretary to the Minister of Infrastructure and Communities. Notably, in 2017, he delivered a historic speech entirely in Mohawk, an Indigenous language, marking a significant moment for Indigenous representation in the Canadian parliament.
Miller's commitment to Indigenous rights remained steadfast. He became Parliamentary Secretary to the Minister of Crown-Indigenous Relations in 2017, advocating for the responsibilities of the federal government towards Indigenous peoples. His efforts led to his appointment as Minister of Indigenous Services in 2019, and subsequently as Minister of Crown-Indigenous Relations in the following year.
What Lies Ahead: What Can We Expect from Marc Miller as Immigration Minister?

As Canada's new Minister of Immigration, Marc Miller's responsibilities now extend to shaping the nation's immigration policies. This role involves a period of familiarizing himself with key issues and building relationships within the Department of Immigration, Refugees and Citizenship Canada (IRCC). Trudeau's mandate letters will guide Miller's focus on immigration policy, aligning with the government's priorities and the upcoming 2025 election.
Marc Miller's journey from a Montreal classroom to a prominent political figure demonstrates his dedication to public service and commitment to improving the lives of Canadians. As Canada's new immigration minister, Miller's influence is set to shape the nation's approach to immigration and its impact on the country's future.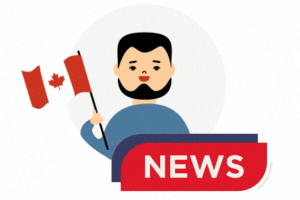 Published on: August 19, 2023