Canada's Potential to Lead Global Oil Production Growth in 2024
Canada's oil industry anticipates a significant 10% surge in 2024, positioning the nation as a key global supplier. This rise is notable given Canada's current output of approximately 4.8 million barrels per day (bpd). In this article, we explore the factors driving this growth and its impacts.
Canada's Oil Production Outlook for 2024

Canada's oil production nears an unprecedented high. Projections from S&P Global Commodity Insights suggest that daily crude oil output could rise by around 500,000 bpd to about 5.3 million bpd by late 2024.
Alberta's Oilsands and Beyond
The primary driver is Alberta's oilsands, with growth extending throughout Western Canada and offshore facilities near Newfoundland and Labrador. This growth surpasses the oil production of many countries.
Factors Behind the Surge

The spike in oil output is partly due to reduced production in the previous year because of maintenance at oilsands facilities. The nearing completion of the Trans Mountain pipeline expansion will significantly increase oil transportation capacity.
Sustainability of Growth
Experts caution against excessive optimism, suggesting potential stagnation after 2024, signaling a possible slowdown in Western Canada's supply growth around 2025 and 2026.
Terra Nova Field's Potential Restart
The potential restart of the Terra Nova field off the coast of Newfoundland and Labrador holds promise, despite delays.
Global Perspective
Canada's 2024 oil production surge positions the country as a major contributor to global crude oil growth. Canada's 500,000 bpd increase surpasses the expected 400,000 bpd growth in the United States. Guyana and Brazil also anticipate substantial production increases, contributing about 400,000 bpd to Latin America's growth.
Conclusion
In summary, Canada is on the verge of a historic moment in its oil production history in 2024, with optimism tempered by the need for long-term sustainability in the global oil industry.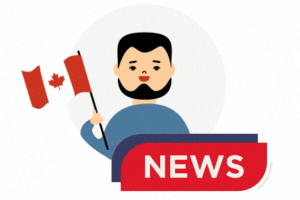 Published on: October 19, 2023