Canada's Inflation Rate Eases to 3.8% - Key Economic Update
Canada's inflation rate for September has eased to 3.8%, a decline from the previous month's 4%, according to Statistics Canada's latest report. This figure surprised economists, as it came in lower than expected. Let's delve into the details.
Broad-Based Deceleration

The data agency pointed out that this slowdown in the cost of living was widespread, encompassing various goods and services. The drop was particularly noticeable in travel expenses, durable goods, and select grocery items. September marked the first month since November of the previous year when the monthly cost of living actually decreased, showing a 0.1% decline.
Gasoline Prices and Inflation
Gasoline prices saw a 1.3% decrease during the month, but they remain 7.5% higher than a year ago. This significant year-over-year increase in fuel costs contributed to the overall annual inflation rate. If we exclude gasoline from the calculations, the inflation rate drops slightly to 3.7%, down from the previous month's 4.1%.
Grocery Prices Show Relief

While grocery prices continued to rise, the pace of increase has slowed considerably. Over the past year, the cost of a typical grocery basket increased by 5.8%. This is a significant decline from the over 11% increase observed at the same time last year. The slowing and even declining prices for certain food items, such as bacon, bananas, grapes, and some types of cheese, played a role in this moderation.
Positive Sign for the Bank of Canada
The softer inflation number is likely to be welcomed by the Bank of Canada. The central bank is carefully considering whether additional interest rate hikes are necessary to temper economic growth. Analysts believe that this report may bolster the Bank of Canada's confidence in maintaining the current interest rate of five percent.
Consumer Behavior and Inflation
Consumer behavior is shifting, with evidence indicating that consumers are becoming more cautious. Spending on recreation, dining out, and goods has decreased, suggesting that consumers are cutting back on discretionary spending to protect their finances.
Debt Management Amidst Inflation
Many Canadians have faced financial challenges amid rising inflation and interest rates. Some individuals have sought assistance from debt consolidation services, putting them on a path to becoming debt-free. While they have tightened their budgets and cut back on non-essential expenses, they appreciate the peace of mind that comes with regaining control of their finances amidst inflation concerns.
In conclusion, Canada's inflation rate has eased to 3.8% in September, offering a glimmer of hope for economic stability and financial management.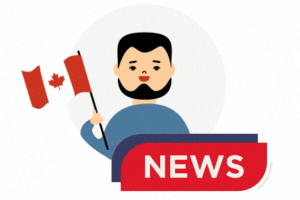 Published on: October 22, 2023