Canadian Minister Considers Changes Immigration Process for Indigenous People
Immigration Minister Marc Miller wants to make it easier for Indigenous people to cross international borders that have long divided their homelands and families. He believes Indigenous people should have the right to move freely across borders and is determined to address this issue.
Proposed Changes to Immigration Law

The government is thinking about two ways to make this happen. First, they might issue a rule that exempts Indigenous people from certain immigration requirements if their traditional lands extend beyond Canada's borders. Second, they could change the Immigration and Refugee Protection Act to support this exemption.
Challenges and Indigenous Communities
Indigenous people, like the Haudenosaunee, often face difficulties at the border. Kenneth Deer, a member of the Haudenosaunee External Relations Committee, says it's frustrating and embarrassing. He wants permanent changes to protect their rights.
Impact on Other Indigenous Groups

It's not just the Haudenosaunee. The Inuit, whose lands cross Canada, Greenland, the U.S., and Russia, also have border challenges. Natan Obed, president of the Inuit Tapiriit Kanatami, calls for changes to the Immigration Act to give Greenland and U.S. Inuit citizenship status in Canada. This would let Inuit families move freely within Canada.
Canada's Approach to Indigenous Rights
Canada lags behind the U.S. in recognizing Indigenous rights and border mobility. Minister Miller wants a more comprehensive framework than the Jay Treaty, which the U.S. recognizes. He believes it's time to acknowledge Indigenous Peoples' right to move freely across borders.
Empowering the Minister
Experts like Paul Williams say Minister Miller has the power to address this issue through legislative changes or a directive. This change has been done for other groups like Hong Kong students, Afghan refugees, and Ukrainians. Williams thinks it's about time this happened for Indigenous communities too.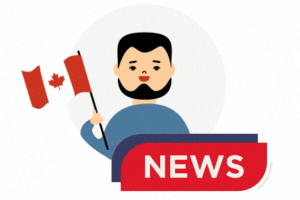 Published on: October 11, 2023