Latest Canada Immigration News
New Measure to Empower Foreign Workers: Extended Study Authorization for Work Permit Holders
Canada values the contributions of temporary foreign workers who play a vital role in the economy. However, they often face barriers in pursuing education. In response to this, Minister Sean Fraser implemented a fresh temporary initiative that permits foreign workers to participate in lengthier study programs without requiring a study permit.
Expanded Opportunities!

Effective immediately, foreign workers can access additional training and education to enhance their careers. They can study full-time or part-time during their work permit's validity or until the policy expires, without limitations on program duration.
The Application Process and Eligibility for the Extended Study Authorization

This measure applies to those with valid work permits or pending work permit renewal applications submitted before June 7, 2023. To study beyond their work permit's duration, they must still apply for a study permit.
How Does the Extended Study Authorization Empower and Support Foreign Workers in Canada?

The extended study authorization empowers foreign workers, offering them flexibility in pursuing diverse educational opportunities. This step supports their integration into Canadian society and enriches their skills and knowledge.
Canada's dedication to fostering a skilled and diverse workforce is evident in this new measure. By removing barriers to education, we empower foreign workers, enabling them to unlock their full potential and contribute even more to our prosperous nation.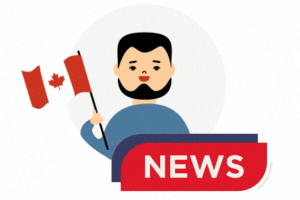 Published on: August 6, 2023