British Columbia Allocates $71 Million for AgriRecovery Support
In a bid to assist farmers and producers affected by wildfires and drought, the British Columbia (B.C.) government has set aside $71 million for AgriRecovery funding. However, it's important to note that this allocation is not an estimate of this year's damages but is reserved to provide support in the event of the most severe outcomes.
Access to Feed Program Aids Farmers Hit by Drought

Launched in the summer, the B.C. government has collaborated with the B.C. Cattlemen's Association to establish the Access to Feed Program. This initiative aims to help farmers grappling with the impacts of drought by providing them with hay and feed.
AgriStability Program Extends Support to B.C. Farmers

So far, 186 B.C. farmers have received over $7.2 million in targeted advance payments through the federal-provincial AgriStability program, offering vital support during challenging times.
Food Security and Agriculture Water Programs for Resilience
British Columbia introduces two essential programs to bolster its agricultural resilience:
$20-million Food Security Emergency Planning and Preparedness Fund

This fund supports the acquisition, enhancement, and installation of equipment and infrastructure for those directly involved in preparing for and responding to agricultural emergencies. Beneficiaries include farmers, local governments, First Nations, industry associations, and service providers.
$20-million Agriculture Water Infrastructure Program
In response to climate change challenges like increased drought, this program assists B.C. farmers in producing more food. It provides funding for the development of new and improved water storage and supply infrastructure.
Business Risk-Management Programs for Farmers
To provide additional support during difficult times, British Columbia offers a suite of business risk-management programs under the Sustainable Canadian Agricultural Partnership:
AgriStability:

This program offers support when producers face substantial income declines.

AgriInvest:

Providing cash flow assistance to help producers manage income declines.

AgriInsurance:

Offering insurance against natural hazards, such as adverse weather conditions, to reduce the financial impact of crop production or plant losses.
These programs aim to bolster the resilience of farmers and the agricultural industry in British Columbia.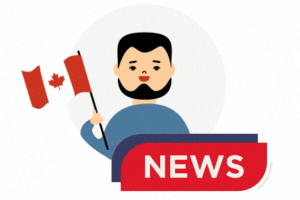 Published on: October 30, 2023