Latest Canada Immigration News
IRCC Announced First-Ever Express Entry Draw for the STEM Category
Last July 5, 2023, the Immigration, Refugees and Citizenship Canada (IRCC) conducted its first-ever category-based selection draw for Express Entry candidates with expertise in science, technology, engineering, and mathematics (STEM) category – total of 500 Invitations-To-Apply (ITA) sent!
Who Belongs to the STEM Category? 
To qualify for the STEM category, applicants need to meet specific criteria related to their work experience and occupation. The key eligibility requirements are as follows:
Work Experience
Within the last three years, candidates must have accumulated a minimum of 6 months of full-time, continuous work experience in a single occupation listed in the provided table. This work experience can be gained either in Canada or abroad.
Occupation Listing
The work experience must be in one of the occupations listed in the table designated for the STEM category. Applicants need to ensure that their occupation matches one of the eligible options to be considered for this pathway.
Compliance with Round Instructions
It is essential for applicants to adhere to all the requirements mentioned in the instructions for the specific round they are applying under. Each round may have unique criteria that applicants must fulfill to be eligible for consideration.
Express Entry Draw #254: Who Are Invited?
Who were the candidates to receive invitations last July 5, 2023? Hopeful applicants are filled with excitement as they eagerly await the results. 
🏆 Number of invitations issued: 500
🏆 Rank required to be invited to apply: 500 or above
🏆 Date and time of round: July 05, 2023 13:38:22 UTC
🏆 CRS score of lowest-ranked candidate invited: 486
🏆 Tie-breaking rule: November 23, 2022 00:01:29 UTC
How Often Do Category-Based Selection Draws Occur?

The number of category-based selection draws is not set beforehand. It relies on Canada's economic goals and the minister's decision. IRCC can hold draws for different categories at any time, and there is no fixed plan or specific number of candidates to invite. To take advantage of suitable chances, applicants should stay informed about the latest updates and announcements.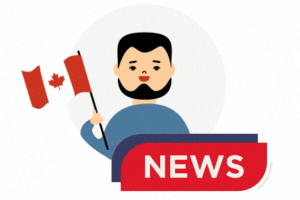 Published on: July 28, 2023