Protesters Take to the Streets, Calling for Fresh Permanent Residency Options
Migrants, including undocumented individuals, students, and refugees, marched in Canadian cities to demand permanent residency for all migrants. They want attention before the federal parliament reconvenes on 25th of September 2023.
Demand for Unlimited Permanent Residency

Protesters are urging the government to create an unlimited program offering permanent residency to all migrants, without exceptions.
UN Expert's Critique

The protest follows criticism from a United Nations expert who called Canada's temporary foreign worker program a "breeding ground for contemporary forms of slavery." He urged pathways to permanent residency for temporary foreign workers.
Organizer's Message

Organizers stress the need for an unlimited program granting permanent residency to all migrants and undocumented individuals.
Undocumented Workers' Contribution

Canada has 1.7 million people with temporary permits who lack a clear path to permanent residency. They play vital roles in agriculture, childcare, and frontline positions.
Plight of Undocumented Workers

Without permanent resident status, undocumented workers face job exploitation, limited healthcare access, and fear of deportation and family separation.
Uncertain Government Response

The government hasn't confirmed if such a program will be implemented. Future policies will be publicly announced, according to Immigration, Refugees, and Citizenship Canada (IRCC).
Protesters seek equality, fair treatment, and opportunities for undocumented migrants in Canada.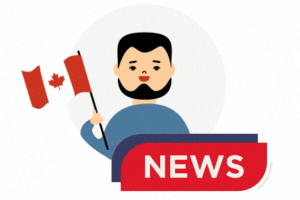 Published on: October 8, 2023