Nova Scotia Immigration Minister's Strategy to Address Concerns Raised by Newcomers
Nova Scotia Immigration Minister Jill Balser is taking action to address the concerns raised by newcomers. With experience in helping newcomers settle into her own community, Balser's approach focuses on streamlining bureaucratic processes, reducing financial burdens, and fostering a sense of community.
Simplifying Bureaucratic Processes

Balser acknowledges the challenges newcomers face with complex immigration procedures. Her strategy involves simplifying these processes, making them more efficient and immigrant-friendly. This aims to ease the journey for newcomers as they navigate the path to becoming Nova Scotia residents.
Easing Financial Pressures

Financial obstacles often accompany immigration. Balser plans to explore ways to lessen these pressures. This could involve examining fees, offering financial support to eligible newcomers, and seeking solutions to reduce the financial strain that often comes with relocating to a new country.
Building Community Connections
To promote integration, Balser aims to bridge the gap between newcomers and existing community members. She intends to organize events that encourage interaction, enabling newcomers to connect with their new neighbors and build friendships. This approach fosters a sense of belonging and inclusivity within Nova Scotia.
Balser's strategy reflects Nova Scotia's commitment to creating a more integrated and welcoming environment for newcomers. By addressing key concerns head-on, her plan aims to facilitate a smoother transition and a positive experience for those choosing to make Nova Scotia their new home.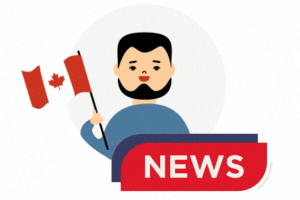 Published on: August 31, 2023