Persistent Permanent Residency Backlog: Insights from AG Report
A recent report by the Auditor General of Canada, Karen Hogan, points out ongoing challenges in Canada's immigration programs, specifically in reducing permanent residency backlogs. Additionally, the report underscores the need for improvements in the management of key government services and addresses issues related to workplace barriers and antibiotic resistance. This article delves into the key findings and recommendations outlined in the report.
The Challenge of Permanent Residency Backlogs

Despite efforts to alleviate backlogs caused by the pandemic, Hogan's report reveals that many individuals applying for permanent residency still face extended waiting times. The report delves into the specific permanent residency programs that were audited and their varying processing times.
Refugee and Humanitarian Programs
While processing times improved for economic and family classes, they worsened for refugees. The report highlights that a significant number of refugees are waiting for decisions on their applications, with some facing delays of years.
Addressing the Causes of Backlogs

The report outlines reasons behind the persistent backlogs, including the prioritization of newer applications over older ones and resource allocation challenges within the Immigration, Refugee and Citizenship Canada (IRCC).
Digital Portals and Refugee Programs
Notably, the report mentions the absence of digital portals for refugee programs, causing applicants to rely on email submissions. This contrasted with the use of digital portals in other immigration classes.
Beyond Immigration: Workplace Barriers
The report also scrutinizes racialized employees' workplace experiences and concludes that existing barriers have not been fully eliminated. It highlights the need for tracking and measuring initiatives aimed at reducing these barriers.
Initiatives and Tracking
Despite initiatives to address workplace inequities in safety, justice, and policing departments, the report underscores the lack of tracking and measurement to assess their effectiveness.
Government IT Systems and Antimicrobial Resistance
The report draws attention to outdated IT systems within the government, affecting service delivery. Only 38% of IT systems are considered "healthy," and outdated infrastructure maintenance remains costly.
Antibiotic Resistance Concerns
Antibiotic resistance, a growing health threat, is also discussed. The report highlights the risks associated with antibiotic-resistant infections and the need for action to mitigate this issue.
Conclusion

The Auditor General's report serves as a comprehensive assessment of Canada's immigration programs, workplace equity, government IT systems, and healthcare challenges. It underscores the importance of addressing these issues for the well-being and efficiency of the nation.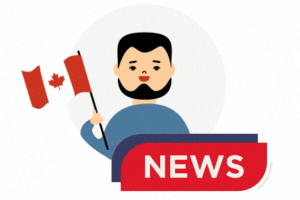 Published on: October 22, 2023