Saskatchewan Unveils 2023 Canada-Saskatchewan Feed Program
Agriculture and Agri-Food (AAFC) Minister Lawrence MacAulay, alongside Saskatchewan Agriculture Minister David Marit, revealed key details of Saskatchewan's AgriRecovery Program, now known as the 2023 Canada-Saskatchewan Feed Program.
Support for Producers Commencing Next Week

Starting next week, producers in Saskatchewan can kickstart the application process by submitting their applications to the Saskatchewan Crop Insurance Corporation (SCIC).
Coverage for Extraordinary Costs

This program is set to cover 70% of exceptional expenses linked to feed and freight incurred from May 1, 2023, up to the application deadline on March 1, 2024. Eligible producers will receive an initial payment of up to $150 per head, aiding in the maintenance of their breeding herds in drought-affected areas. Depending on available funding, additional payments will be provided to program participants.
Eligibility and Documentation
Eligibility for the program is region-specific, determined by the Canadian Drought Monitor. To benefit from the program, producers are required to submit receipts or appropriate documentation for extraordinary expenses. Qualifying expenses encompass purchased feed, self-hauling or transportation expenses for feed or breeding animals, and rented land for additional grazing acres or increased feed production. The program covers various animal species, including beef cattle and other grazing animals like bison, elk, deer, sheep, goats, and horses. Its primary aim is to support the retention of breeding stock, encompassing females and males of reproductive age. Producers must possess a Saskatchewan Premises Identification (PID) to be eligible for the program.
Easy Online Application Process
The program's online application form will be accessible at scic.ca. This user-friendly application process helps producers assess whether they have extraordinary expenses on their farms, including an Extraordinary Cost Assessment. Producers are required to indicate the number of breeding animals they have on hand as of August 21, 2023, with the intention of keeping them until January 31, 2024.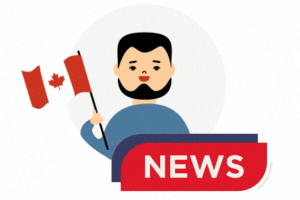 Published on: October 30, 2023